When I was growing up some of the first books I ever read were from Dr. Seuss. I would remember having my parents reading to me Green Eggs and Ham and The Cat in The Hat. They became a huge part of my childhood because while I was struggling with my autism diagnosis, each one of them had an inspiring positive message that kept me balanced.
Each Dr. Seuss quote would come with it's own message. Some messages would be focused on me realizing it was ok to be me while others would give me the self-motivation to get good grades and to do well at things such as my therapy appointments. I wanted to share some of my favorites with you today and what they mean today in the hopes that they may be able to inspire your child…
Today you are you! That is truer than true! There is no one alive who is you-er than you!
This quote as an advocate has always inspired me. If you've met one person with you've met one person with autism. No one will be more original than yourself!
Why fit in when you were born to stand out?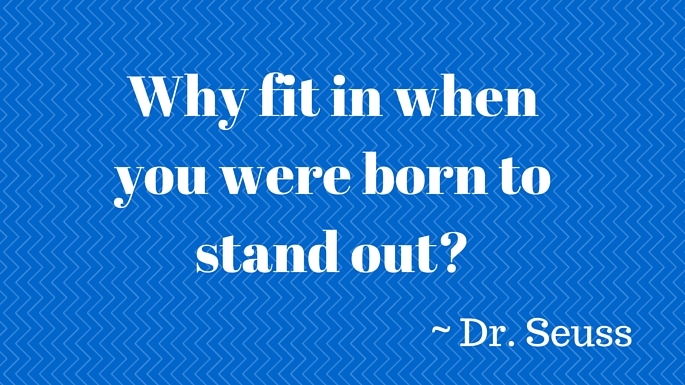 So many a times people try to fit you into what is typically known as "normal" but what's normal anyways? My unique quirks make me who I am.
Be who you are and say what you feel, because those who mind don't matter and those who matter don't mind.
Kid, you'll move mountains.
You are you. Now isn't that pleasant.
Today was good. Today was fun. Tomorrow is another one.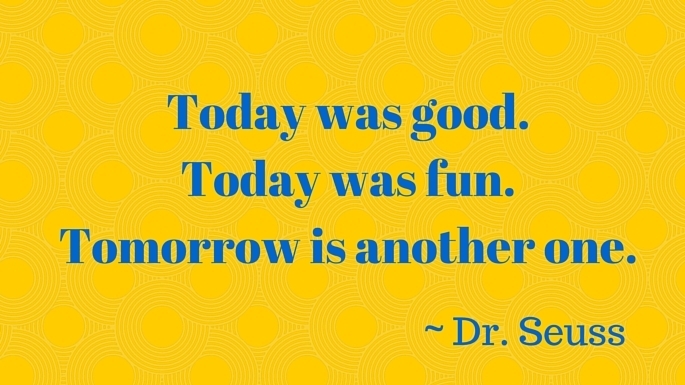 I love this quote because especially when I would have good days, whether it was at school, in therapy, etc I'd always want to transition to having the same effects the next day.
A person's a person, no matter how small.
We should all have respect for each other regardless of age, disability, gender, etc. This is one of my favorite quotes in the disability community.
Only you can control your future.
Today I shall behave, as if this is the day I will be remembered.
Now my troubles are going to have troubles with me!
Whenever I would have an obstacle, I'd try to break through that wall whether it would be a speech or sensory issue.
I know it is wet and the sun is not sunny, but we can have lots of good fun that is funny.
Some days will be a challenge but the constant thing I encourage parents and self-advocates about is that you have to understand life is not a race but a marathon. Take things day by day and focus on the positives.
You're off to great places! Today is your day! Your mountain is waiting, So get on your way!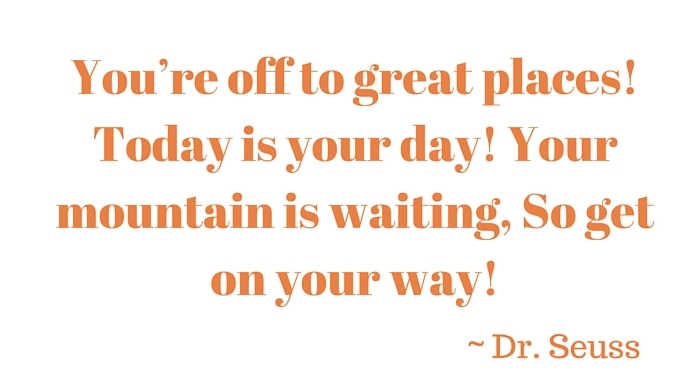 As a disability advocate this is my goal I have for so many of my mentees. To be able for them to reach the mountains of goals they set out for in their lives. That starts with getting these kids the right services and finding the funding to help them.
I've always said autism can't define me but I define autism. I hope all of our families can see their kids move up their collective mountains towards their goals and be able to accomplish their dreams.
What is your favorite Dr. Seuss quote? Tell us in the comments!
Like this post? If so you may also like…