What a year 2018 was! Thank you to everyone who made this year one of the best yet! This year provided me with my 2nd year being a self-employed professional speaker while also having a platform to break down barriers for those impacted by a diagnosis. Of the highlights we accomplished this year…
As part of our nonprofit KFM Making A Difference we awarded 8 scholarships for students with autism to go to college. This brought us up to a total of 60 scholarships awarded in the past 7 years. Here's a video of one of our scholarship recipients in Rachel Barccelona sharing her story.
In addition to that via our nonprofits 'A Special Community' Facebook page we gave a platform for 35 individuals impacted by a diagnosis (both disability and disease) to share their stories racking up over 500,000 views from around the country. Our Facebook page is now up to 164,000 followers. If you'd like to be highlighted in 2019 contact me anytime!
I gave my first Talks at Google at Google Cambridge on the ROI benefits of hiring people with disabilities in the workplace.
I received my first national morning TV show appearance on NBC's The Today Show about my career as one of the only professional speakers on the autism spectrum in the country.
Also got to participate in a local TV appearance on News 12's Spotlight New Jersey where my dad got to have his TV Debut.
I traveled to Jacksonville Florida to shoot videos to educate first responders on our autism community.
Along with my travel domestically to speak I also had another opportunity to travel internationally to speak about neurodiversity and bullying prevention in the school systems in Bermuda during World Autism Month in April.
The City of Hoboken where I'm from in New Jersey honored me with a proclamation for my work as an anti-bullying activist proclaiming October as National Bullying Prevention Month in Hoboken.
I got to participate for my 5th year as an Autism & Sensory-Friendly Santa Claus to give children with special needs an opportunity to meet Santa in a sensory-friendly environment. The Today Show website did a story on our appearance along with a TV appearance on FIOS 1 News.
Finally, although I Received nominations for several awards in 2018 including…
Els for Autism Spectrum Award by The Els For Autism Foundation
Russ Berrie Making a Difference Award by Ramapo College
Autism Hero Award by the Anna Kennedy Center
2019 is our year all! If you want to follow my journey you can follow me on Facebook, Twitter & Instagram. Also consider having me speak to your organization in 2019 by sending me an email at Kerrymagro@gmail.com! You can read more about the presentations I present on here.
Kerry Magro, a professional speaker and best-selling author who is also on the autism spectrum started the nonprofit KFM Making a Difference in 2011 to help students with autism receive scholarship aid to pursue a post-secondary education. Help us continue to help students with autism go to college by making a tax-deductible donation to our nonprofit here. Also, consider having Kerry, one of the only professionally accredited speakers on the spectrum in the country, speak at your next event by sending him an inquiry here. If you have a referral for someone who many want him to speak please reach out as well! Kerry speaks with schools, businesses, government agencies, colleges, nonprofit organizations, parent groups and other special events on topics ranging from employment, how to succeed in college with a learning disability, internal communication, living with autism, bullying prevention, social media best practices, innovation, presentation best practices and much more!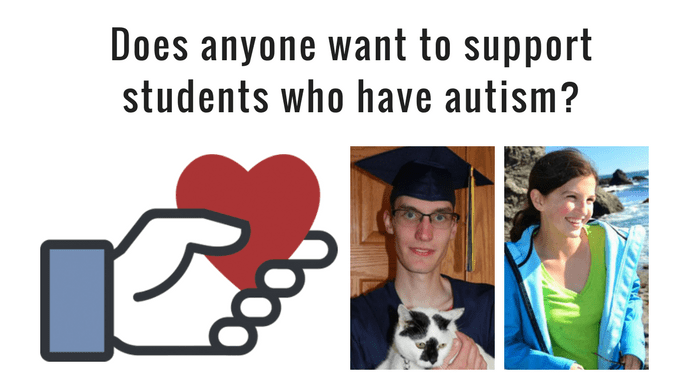 We'd also appreciate if you could take a minute to create a Facebook Fundraiser to support our nonprofit's scholarship fund! You can learn more about how you can do just that here.