One of the most up and coming autism self-advocates we have in our community today is no other than New Jersey native Amy Gravino! Amy today is a college coach, autism consultant, and the founder of A.S.C.O.T. Coaching. She is an accomplished writer, with pieces of hers appearing in publications such as the Exceptional Children textbook (10th ed.), the Reader's Digest book The Best Life Stories, and the blog of Autism Speaks. Amy has spoken at the United Nations in New York City, and gave her first TEDx talk in 2014.
I recently got to chat with Amy about what she's doing in the community…
Hey Amy! Can you tell us a little bit about how you became an autism advocate?
Certainly! I first began speaking publicly about my experiences growing up on the spectrum when I was 14 years old, at an autism conference. That was the first time I had people listen to what I had to say, but it took many more years for me to believe that what I had to say was worth hearing. Since graduating with a Masters degree in 2011, I have had increasingly steady opportunities to speak about autism and related topics that are close to my heart, and my passion for wanting to help other individuals on the spectrum has grown and has led me to my career as an autism advocate.
Most of the time, our community is looking for that one thing to help their child progress the most today. Growing up, what did your family do that helped you the most to become who you are today?
I wish I could say that there was one specific thing, one magical moment where my parents did something that solved all of my problems. But it was a journey that we went on together, trying different treatments and social groups and anything that seemed like it would help. So really, what my family, my parents did that helped me the most was that they never gave up.
How did the idea of starting your own college consulting group come about?
I first learned of college coaching via a course that I took with Dr. Lynda Geller in New York City in 2010. I immediately felt that this was the path I wanted to take and a way that I could really help individuals on the spectrum, and so that same year, I went about founding A.S.C.O.T. Coaching, LLC. Now I also use A.S.C.O.T. for my work as an autism consultant and public speaker.
Can you tell our audience a little bit about your new book? What can we expect from that?
Of course! My book is called The Naughty Autie, and it is a memoir of my personal experiences as a woman on the spectrum with love, dating, and relationships. It's a book that will reach audiences both on and off the spectrum, and show that though there are many differences between us, neurotypicals and individuals with autism are a lot more alike than most people realize.
Looking back, was there one thing you wish you had and or knew of that you think would have helped you growing up with autism?
I think, for me, that the one thing I wish I knew that would have helped me was to know that I am worthy. To have someone tell me that I deserve good things, that I am worthy of love, respect, and kindness, and that I'm much more than the things my peers say I am. I wish I would have known that I am allowed to have dreams, even if being on the autism spectrum and being different means working harder than other people to make my dreams come true.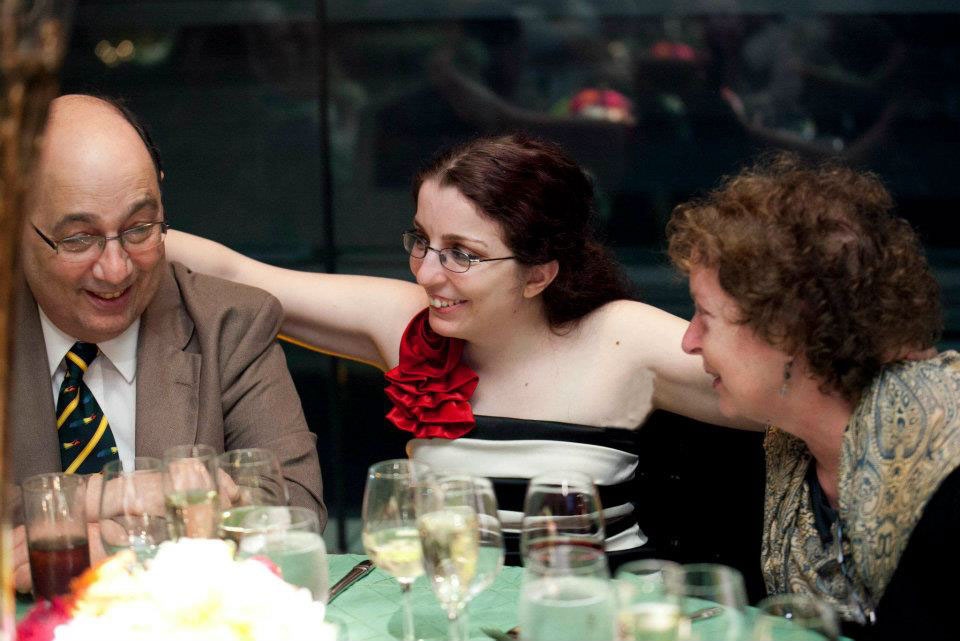 What are some of your goals and hopes for in the future both personally and professionally?
A few years ago, my answer would have been that my hope is just that I will have a future. Now I firmly believe that I will, and one of my goals is to go on a book tour around the world, both to promote my book and use it as a supplement for my presentations on autism and sexuality. I would also love to consult with schools, universities, professional organizations, and other institutions, educating people about autism–and specifically, girls and women on the autism spectrum. I would also like to continue working one-on-one and in support group settings with individuals on the spectrum, helping them to realize their own potential and achieve their goals in life. Finally, it is my personal goal to one day go to France and cook a meal there in a real, authentic French kitchen!
You can learn more about Amy by clicking on the links below…
If you liked this post you may also like…