I had the awesome opportunity recently to be a guest speaker at The Hudson County Boys & Girls Club to spread awareness for the 1 in 68 who have autism in our community and the 1 in 45 who have autism in New Jersey. In my presentation I discussed my early childhood growing up with autism and the therapies that helped me to get to where I am today as a public speaker.
I was also able to introduce the students to the significance of Light It Up Blue, an Autism Speaks campaign where we try the light the whole world blue on the United Nations sanctioned World Autism Awareness Day which occurs every April 2nd during Autism Awareness Month! One new initiative which got the students excited were the LIUB Selfie Signs (you can download your own sign here) which we are introducing for the first time this year to our community. Students and teachers stepped up to the plate to not only take selfies with me but to take the pledge to help Light It Up Blue for every individual who has autism!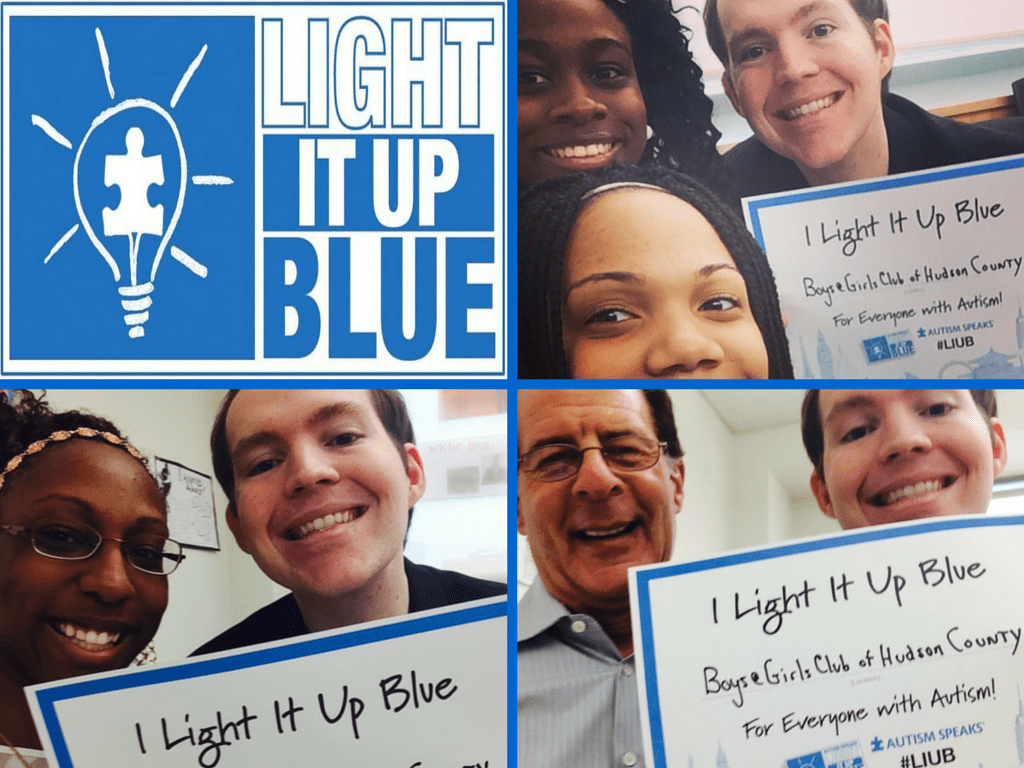 I'd like to thank The Hudson County Boys & Girls Club for having me out and Gary Greenberg who works for the program who originally sent me the invitation to speak. You can learn more about how I'm sharing my story in our community as a speaker here. Want to help us light it up blue? Register to get involved with the cause here.