This guest post is by Kameron Conner a young man on the autism spectrum who was accepted into Tarrant County College. Kameron is applying for the Spring 2018 Making a Difference Autism Scholarship via the nonprofit KFM Making a Difference. Kameron says, "Do not let ASD define who you are. Be an example to others and fight against the odds despite your challenges. Persevere and continue to be awesome on the spectrum."
You can read more about the organization and how to apply for our scholarship here. You can help our scholarship program continue to help these students by making a donation here (the majority of our scholarship program is ran through donors from our community such as yourself so no matter if you could donate anything, whether it be $5 anywhere up to $5,000 it would be making a difference!).
My name is Kameron Conner and when I was in the fifth grade I was diagnosed with Autism. Earlier on, I was labeled with a learning disability when I was in the first grade. I had to persevere and stay the course despite my challenges. Some of the challenging experiences that I had in school were people saying that I would not succeed in life and be able to function on my own, being called names, hurtful criticism, and harassment.
When I was 11 years old, my parents kept me back a year in the 5th grade because I was not emotionally and academically developed to be promoted to the 6th grade. In junior high, I went through a lot of struggles. The first year of junior high was very difficult. I dealt with a lot of negativity towards me but I did not let that define me from getting better each day and doing what was expected of me. I knew I was there for a purpose. I worked hard and was voted the most improved student being promoted from my 8th grade class.
When I moved on to high school I faced even greater social challenges. It was extremely hard to make and keep friends due to communication differences. By seeking help, staying motivated and being persistent, I was nominated for a student teacher choice award during my junior year of high school. I received numerous academic awards throughout my high school years. I was involved in JROTC and achieved the rank of 2nd lieutenant platoon leader.
I graduated from high school in 2017 and is currently attending Tarrant County College pursuing a Physical Therapy degree. Throughout the 1st year of college, I have been involved in ROTC which helps me to be disciplined, stay focus and build camaraderie. The first year of college was a big challenge but I continued to persevere despite adversity. Because of hard work, I finished my first year of college with a 2.96 GPA. Because of the support from my family, I am willing to work twice as hard next year. I am gaining new friendships and have joined associations in college. I have also come across people that showed kindness towards me such as professors and administrators. I currently have a part time job and I am developing customer service and social skills as well as working experience.
I have always been motivated to achieve despite the challenges that I may have. In my pursuit to improve, I continue to go to counseling and speech therapy sessions that are designed to help me improve socially, gain confidence and give me guidelines on how to handle life situations. I will continue to strive towards reaching my full potential despite all my challenges. I want to become an achiever despite what others say and think of me. I refuse to give up no matter how hard life may get. I will focus on becoming a better me every day and being an inspiration to others with challenges in hope that they will continue to persevere through their individual journeys. I would like to show them that no matter what your struggle is, with hard work and perseverance you can do anything you put your mind to.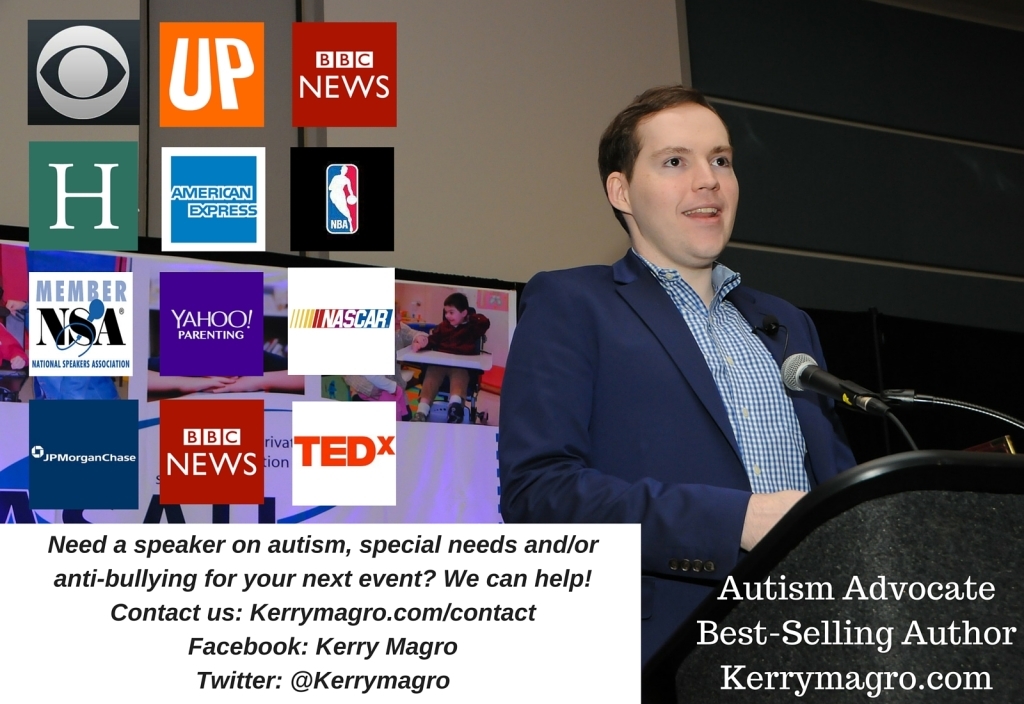 Kerry Magro, a professional speaker and best-selling author who is also on the autism spectrum started the nonprofit KFM Making a Difference in 2011 to help students with autism receive scholarship aid to pursue a post-secondary education. Help us continue to help students with autism go to college by making a tax-deductible donation to our nonprofit here. Also, consider having Kerry, one of the only professionally accredited speakers on the spectrum in the country, speak at your next event by sending him an inquiry here.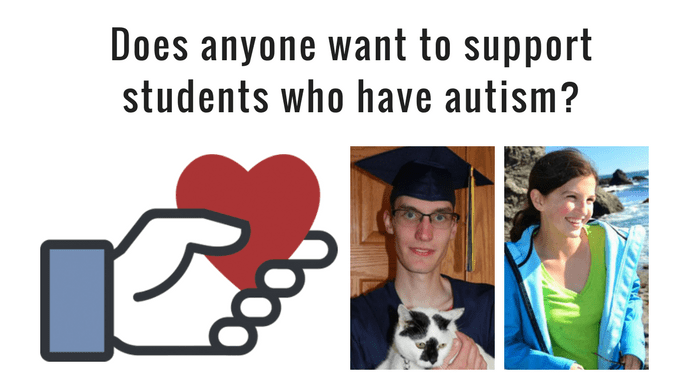 We'd also appreciate if you could start a Facebook Fundraiser to support our nonprofit's scholarship fund! You can learn more about how you can do just that here.