This guest post is by Kamauri Cowsen, a young man on the autism spectrum who is currently attending Elmhurst College. Kamauri is applying for the Spring 2019 Making a Difference Autism Scholarship via the nonprofit KFM Making a Difference. You can read more about the organization and how to apply for our scholarship here. You can help our scholarship program continue to help these students by making a donation to our scholarship fund here (the majority of our scholarship program is ran through donors from our community such as yourself so no matter if you could donate anything, whether it be $5 anywhere up to $5,000 it would be making a difference!).
My name is Kamauri Cowsen.
I live in Calumet City the South Suburb of Chicago. I have (ASD) Asperger Syndrome Disorder. A disability umbrella under Autism Spectrum. I have faced many struggles, socially and academically. In junior high, I struggle with making friends. I struggled with unsatisfactory grades, I struggled with communication with my teachers and family members. I felt I was different but I didn't know why. At the age of 10 I was diagnosed with ASD. With the support of family members Special Ed Teachers at my junior high school, I began to slowly improve upon entering high school.
The past years I have improved tremendously in both areas. I have developed good study habits, I'm no longer afraid to ask questions and I help others who struggles socially and academically.
During my Freshman year in high school, I began to make great strides, I joined the football team where I was chosen to be captain; I was name student of the month, and I made the Honor Roll in my first semester.
Throughout high school, my academic and social journey continued to improve so much that many of my peers looked at me as a mentor! During my Senior year in high school, I earned a starting position on the Varsity Football Team. I have come a long way from not being sociable at all to being a mentor, a team player, and a hard worker, who is disciplined, dedicated and always giving 110% to getting all work and assignments completed. I graduated on May 17, 2018 with an ending Grade point Average of 2.59.
On December 19, 2017, I received my acceptance letter into the ELSA program at Elmhurst College.
My first semester in college, I continue to beat the odds of my disability. I've improved with my social and academic skills. I've learned how to live independently and I completed this first semester with a 3.625 GPA out of a possible 4.0.
I also made the Football team where I was quickly recognized for my ability to work hard and play hard for a position. I started off on the Offensive line but was quickly recognized for my strength and speed and given the opportunity to play Defensive Lineman.
My goal is to graduate in the next 3 years and work in the capacity of being a Motivational Speaker and mentoring individuals with disabilities. I've developed a motto that I live by and that motto is "Stay Focused and be Determined". I am determined to be successful and be a positive example for others who struggle with the ASD or other disabilities.
Kerry Magro, a professional speaker and best-selling author who is also on the autism spectrum started the nonprofit KFM Making a Difference in 2011 to help students with autism receive scholarship aid to pursue a post-secondary education. Help us continue to help students with autism go to college by making a tax-deductible donation to our nonprofit here.
Also, consider having Kerry, one of the only professionally accredited speakers on the spectrum in the country, speak at your next event by sending him an inquiry here. If you have a referral for someone who many want him to speak please reach out as well! Kerry speaks with schools, businesses, government agencies, colleges, nonprofit organizations, parent groups and other special events on topics ranging from employment, how to succeed in college with a learning disability, internal communication, living with autism, bullying prevention, social media best practices, innovation, presentation best practices and much more!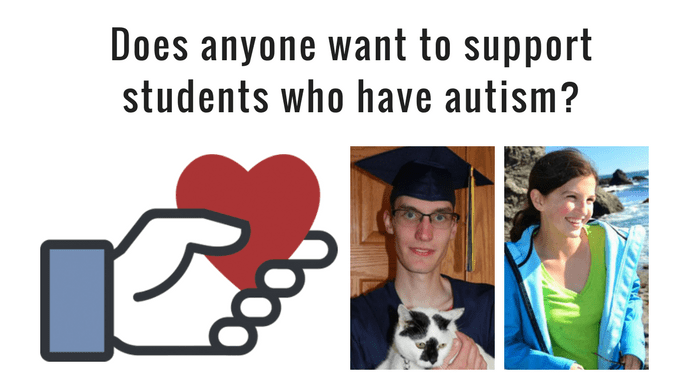 We'd also appreciate if you could take a minute to create a Facebook Fundraiser to support our nonprofit's scholarship fund! You can learn more about how you can do just that here.