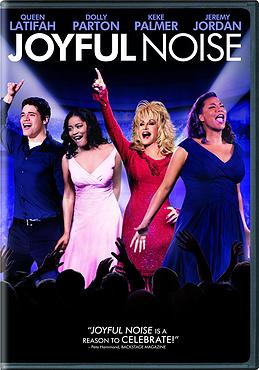 Purchase on Amazon
Joyful Noise
Kerry in 2011 consulted for the 2012 motion picture Joyful Noise starring Queen Latifah and Dolly Parton. Kerry played an integral part in rewriting and helping give advice on the character of Walter Hill, a 14-year-old boy with Asperger Syndrome who was played by actor Dexter Darden.
"Joyful Noise" is the story of a small town choir out to win a national competition despite overwhelming odds. A story of faith and determination by the choir leaders (Queen Latifah and Dolly Parton) and the young talent who give their all to win God's praise and beat the competition for the grand prize.
Made over $30 Million Worldwide.
Kerry received a credit at the end of the movie and was invited to Gruman's Chinese Theatre in Hollywood California for the World Premiere on Jan 11, 2012.
Purchase on Amazon
Donate To The Film
Jane Wants A Boyfriend
Kerry in 2014 consulted on the soon to be released motion picture Jane Wants A Boyfriend starring Eliza Dushku (Bring It On) and Louisa Krause (Young Adult). Kerry helped give advice to the character of Jane, a woman in her mid-20's with Aspergers Syndrome.
"Jane Wants a Boyfriend" is a new feature film, inspired by real life events, about a young woman's pursuit of love and the world that didn't see it coming. The story centers around JANE (Louisa Krause), a young costume intern in New York, working on a theater piece starring her older sister BIANCA (Eliza Dushku). Funny, shy, and candid – Jane is living on the Autism spectrum, a woman who faces unique challenges in her everyday ambitions. As the opening night of the play approaches, and Jane goes on some very eye-opening first dates, we learn that – although we've all been dealt our own obstacles, some more challenging than others – at the end of the day we all deserved to be loved.
Coming Soon!
Donate To The Film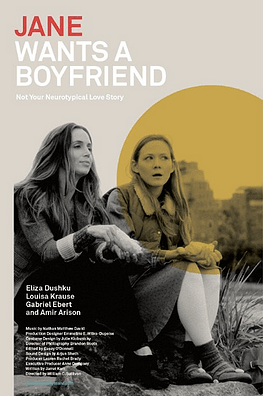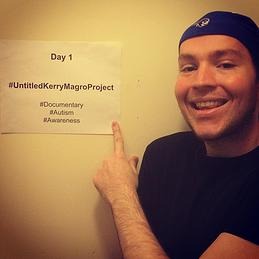 Untitled Kerry Magro Project
In 2014, Kerry started work on his first solo documentary based on his life on the autism spectrum. Over 500,000 individuals with autism will reach adulthood within the next decade. In this film Kerry, who will be followed around the country as he travels to speak at different events about autism awareness as a national speaker where he will discuss more about his experiences along with adult related topics that those face on the spectrum.
Coming soon!
Donate To The Film
Don't Foil My Plans
In 2013, Kerry started to consult for the film "Don't Foil My Plans".
"Don't Foil My Plans" is a documentary film about art, autism and the passage into adulthood. For the past three years, award-winning director Ben Stamper has been following the life and work of New Jersey-based artist Justin Canha who is on the autism spectrum. Currently in production, the filming for Don't Foil My Plans will wrap in approximately two years, following the subject through the passage of his twenty fifth year.
Coming soon!
Donate To The Film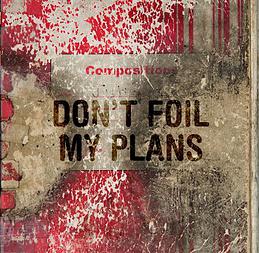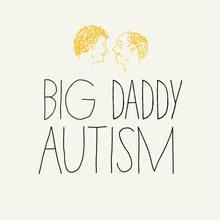 Donate To The Film
Big Daddy Autism
In 2014, Kerry joiend the film "Big Daddy Autism" as part of their Autism Advisory Team.
"Big Daddy Autism" is a heart-felt documentary film about the inspiring relationship between Ken Siri, a divorced father with sole-custody of his son, Alex, a non-verbal fifteen-year-old on the autism spectrum. New York City, with all its beauty and chaos, is the backdrop for this tale of two men searching for ways to connect with the world around them.
Coming soon!
Donate To The Film
Want to learn how Kerry can collaborate with you on your next film project, screenplay, etc.?


Send him a inquiry at kerrymagro@gmail.com


or by the contact form below.