I get this question all the time of how you can give a memorable TED Talk. The advantages of giving a TED Talk (or for that matter a local TEDxTalk) are plentiful. First, it gives you a platform to have your message you want to share for the world to hear. Second, it helps you become a better speaker! The preparation helps you from everything from coming up with an engaging title, thought-provoking powerpoint slides, along with sticking to a 18-minute format! Finally, it gives you amazing credibility. I've seen speakers go to the TED stage and after presenting have received full-time job offers, marketing opportunities and long lasting confidence when it comes to public speaking.
As someone who has given two TEDxTalks I can also tell you that it helps with referrals for those who want to speak in the future. I would say around 10-15% of speaker inquiries I receive annually are from companies who watched my TEDxTalks on YouTube.
Now this is just scratching the surface. Want to know how to find a TED Talk in your area and how to make it memorable? I consult with those who want to take the plunge to the TED stage, how to get their proposals accepted to speak and making a lasting impression with their audiences. Contact me here and let's see how we can collaborate.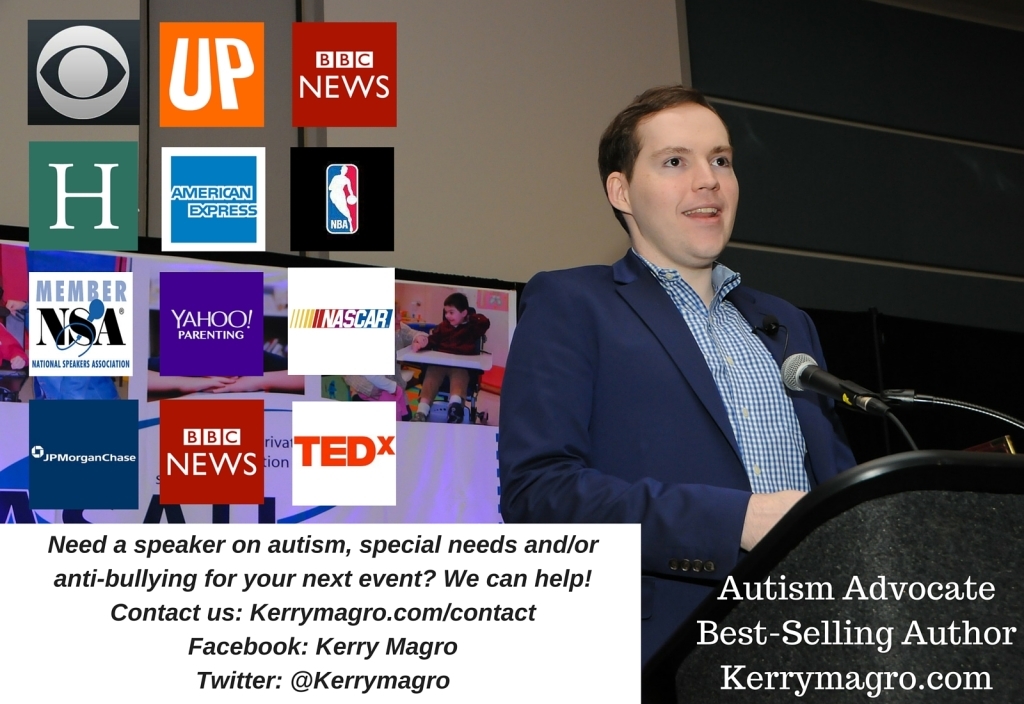 Kerry Magro, a professional speaker and best-selling author who is also on the autism spectrum started the nonprofit KFM Making a Difference in 2011 to help students with autism receive scholarship aid to pursue a post-secondary education. Help us continue to help students with autism go to college by making a tax-deductible donation to our nonprofit here. Also, consider having Kerry, one of the only professionally accredited speakers on the spectrum in the country, speak at your next event by contacting him here.