This guest post is by Jonathan Walk a young man on the autism spectrum who was accepted to the University of Texas Arlington where he is double majoring in Aerospace and Mechanical Engineering. Jonathan is applying for our Spring 2018 Making a Difference Autism Scholarship via the nonprofit KFM Making a Difference. You can read more about the organization and how to apply for our scholarship here. You can help our scholarship program continue to help these students by making a donation here (the majority of our scholarship program is ran through donors from our community such as yourself).
My name is Johnathan, and I am more than just Aspergers. Knowing I am different has made me realize I must work so much harder to be where I want to be in life, making me determined to persevere I have become great at so many things, from doing well academically, all of my amazing music accomplishments, and my desire to give back to others.
Since Aspergers comes with the social awkwardness I found it allowed me the time needed to succeed academically. Basically giving up my childhood completely focused on my future, my grades were everything. Spending every waking hour, evenings and weekends, working to keep my grades strong, I graduated near the top of my class with honors and distinguished achievements. This opened the doors to several Honors Colleges and several great scholarship opportunities allowing me the chance to further my education. Because of all of the advanced and dual credit classes I took, I am already working on sophomore classes, my freshman year of college.
Music was and still is my world. I have participated in nine years of education based music programs allowing me to compete in many marching and concert competitions along with the chance to do multiple and extra solos and ensembles, making state my senior year. I have been a lead/solo trumpet player with the Greater Dallas Youth Orchestra's Jazz Institute, the lead/principal trumpet player with Mason Sousa Honors Band in Boston, and a principal/co principal trumpet with the Arlington Youth Symphony. Finding music an important outlet to all things Aspergers, I recommend it for all who have trouble finding their way and for those longing for something positive in such a hectic world. I have also found it allows you to have access to others in your world dedicated to a single purpose, learning to work together for the greater good. Allowing yourself a safe place to belong and feel a part.
I have dedicated myself to making sure no one has to go through this journey alone and working hard to find ways of giving back every chance I find. With that I have found the way to open my heart and learn to care for and love, working at the local animal shelters for years, and spending countless hours with those who have also been discarded in life. Not only cleaning and caring for them I found I would sit for hours in with the scared and lonely souls assuring them no matter what, they were loved.
By the end of the day, they would be excited and happy out front where they could be seen or adopted. Making those lost souls my ultimate mission. Realizing no one even knew the shelter even existed, I convinced my mom into allowing us to rescue, pulling from these shelters, vetting and caring for them, until we could find them a home of their very own. Moving on to high school I went to work with the horses and found the kids life changing. Spending four years watching these kids grow and thrive accomplishing things never imagined has an incredible effect a person. Watching them overcome so many obstacles and limitations, only to be victorious. Now knowing and understanding that one person can make a difference in the world has pushed me to do even more.
There are so many things about me that most don't even know. Not getting past the fact that I am different they never get to know that I am amazing at so many things. That I am a great person that has so much to offer… that I am determined to succeed regardless of what they think of me.
Maybe someday people will take the time… To realize I am Johnathan! Not just Aspergers!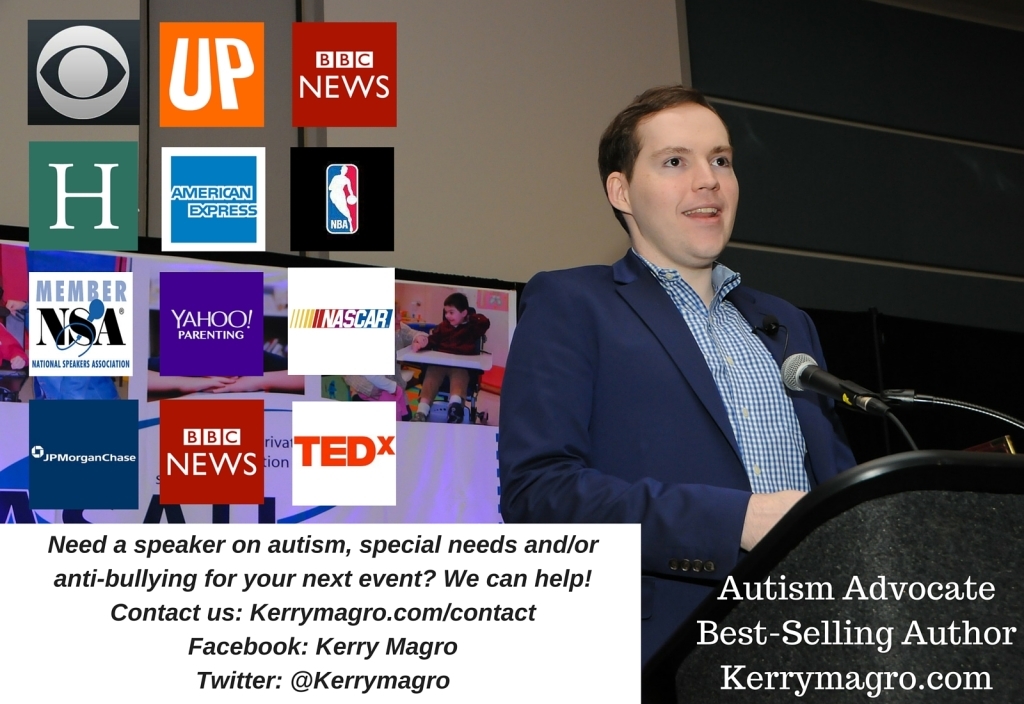 Kerry Magro, a professional speaker and best-selling author who is also on the autism spectrum started the nonprofit KFM Making a Difference in 2011 to help students with autism receive scholarship aid to pursue a post-secondary education. Help us continue to help students with autism go to college by making a tax-deductible donation to our nonprofit here. Also, consider having Kerry, one of the only professionally accredited speakers on the spectrum in the country, speak at your next event by contacting him here.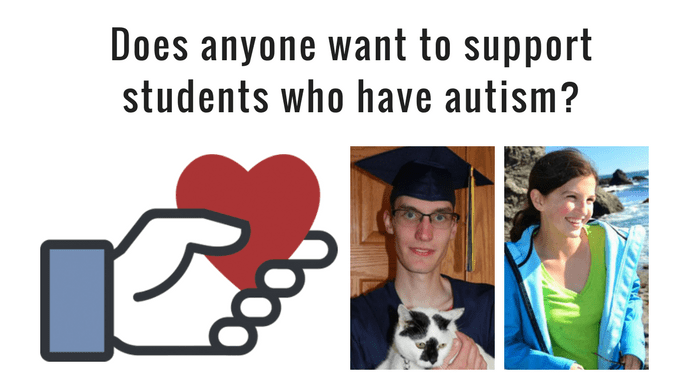 We'd also appreciate if you could start a Facebook Fundraiser to support our nonprofit's scholarship fund! You can learn more about how you can do just that here.