This guest post is by Collin Carabine, a young man on the autism spectrum. Collin attends Huston Tillotson University. Collin is applying for our Summer 2017 Making a Difference Autism Scholarship via the nonprofit KFM Making a Difference. You can read more about the organization and how to apply for our scholarship here.
My name is Collin Carabine. I am currently 21 years old Asperger student and going to Huston Tillotson University with a 4 year degree Major of computer science. My hobbies include Drawing, Drumming, Gaming, and Swimming.
In our current society, we have newer technology coming out every year, along with new inventions in both science and medicine. With such an ever growing economy, it should seem possible for people like me to become successful as well, right? Well, it's not as easy as you might think. I was lucky enough to get all the help and support I did growing up, and at an early age too. Autism is difficult because autism tends to act differently on each person. Many symptoms are shared, but there are those who have strengths on one end where other people have those as their weaknesses.
With me, I'm able to carry out a pretty good conversation with people, which is very important in the workplace. Socialization used to be hard for me, but I can approach people more easily now since I have a well-established support system. We need to show how our strengths and intelligence can apply to a workplace, even if it's not social. Many of us prefer to work with a small community rather than a large one, but I personally wouldn't mind. This really has to do with overstimulation, and I think a lot of people can get irritated when working in a large crowded environment.
Some of us have a problem with controlling our emotions, and it is shared across almost all parts of the spectrum. I feel like the way that this can improve for us and have a better chance of getting employed is if we become more adjusted to change. I see it being possible because I was able to grow out of some of my habits through learning. I believe many of us need to do volunteer work or participate in job training programs to learn how to adapt as we grow more into adulthood and adjust to life the way we need to. Most of the time we aren't able to show how to get over certain situations or adjust to sudden change, but with these techniques, I believe that it will be possible for people like us to achieve greatness. It will take a long time to achieve, but when that moment comes, I can see myself and many others like me being able to do anything that they put their mind to.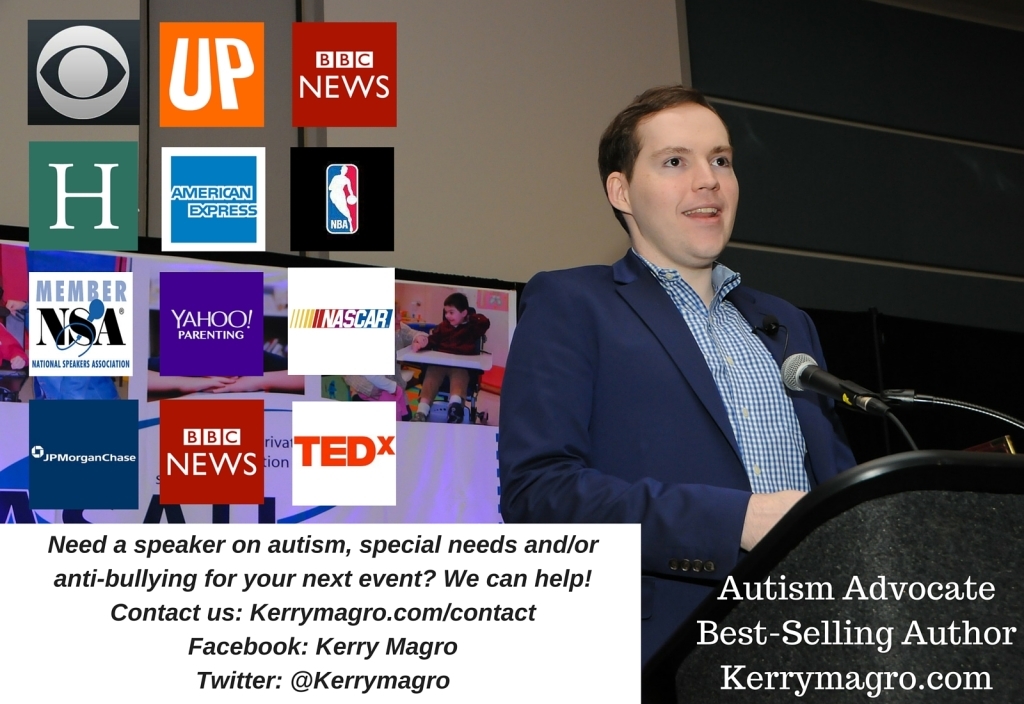 Kerry Magro, an international speaker and best-selling author started the nonprofit KFM Making a Difference in 2011 to help students with autism receive scholarship aid to pursue a post-secondary education. Help us continue to help students with autism go to college by making a tax-deductible donation to our nonprofit here. Also, consider having Kerry, one of the only professionally accredited speakers on the spectrum in the country, speak at your next event by contacting him here.