This guest post is by Lauren Lawless a young woman on the autism spectrum who was accepted to Metropolitan State University. Lauren is applying for our Spring 2018 Making a Difference Autism Scholarship via the nonprofit KFM Making a Difference. You can read more about the organization and how to apply for our scholarship here. You can help our scholarship program continue to help these students by making a donation here (the majority of our scholarship program is ran through donors from our community such as yourself).
"Lauren you're a bowl full of jelly beans" my recently ex best friend said on that day we were sitting on a wooden bench outside of a 1950's themed ice cream shop in the soon to be closed Heritage Square. I had just explained to her my high functioning autism, sensory processing disorder, and anxiety. And my struggle with it each day. Unfortunately, she never understood. She soon left with a trail of jealousy and confusion behind her but what she said stuck, if you think of jelly beans there's so many different flavors you have no idea what's to come next, but what ever flavor you get will sure to be intense just like my brain.
If I see something I love such as a pop star or a rare My Little Pony I will probably get excited to the extreme, jumping and screaming, chances are crying tears of joy! But who would not be excited to see Meghan Trainor in person, I mean come on she's fabulous.
Or when I'm sad or frustrated it can go to World War III where I get depressed, but only for a few hours. Most times I can control these feelings and things are okay. Also for most if not all of my life sensory processing disorder has taken me like a horrible monster, I can only wear a few dresses at a time. And it causes me a lot of pain and stress to wear dresses that just cover my shoulders. It was tough but I got through it. And yes I have disabilities but even though there are bad things in life, such as black licorice jelly beans, you just can't have a bowl full of sadness you have to have balance. In fact very few things are black and white in life. For example: I have a beautiful artistic eye, I sew my own clothing, and create jewelry. I can finish novels in a week, I sing like snow white and have wonderful friends and family who accept and love me just for who I am. I feel I would be a good fit for college where I could grow and learn an figure out where I want to go in this crazy world and even if I was a bowl full of jelly beans it would be a mess, a balanced mess.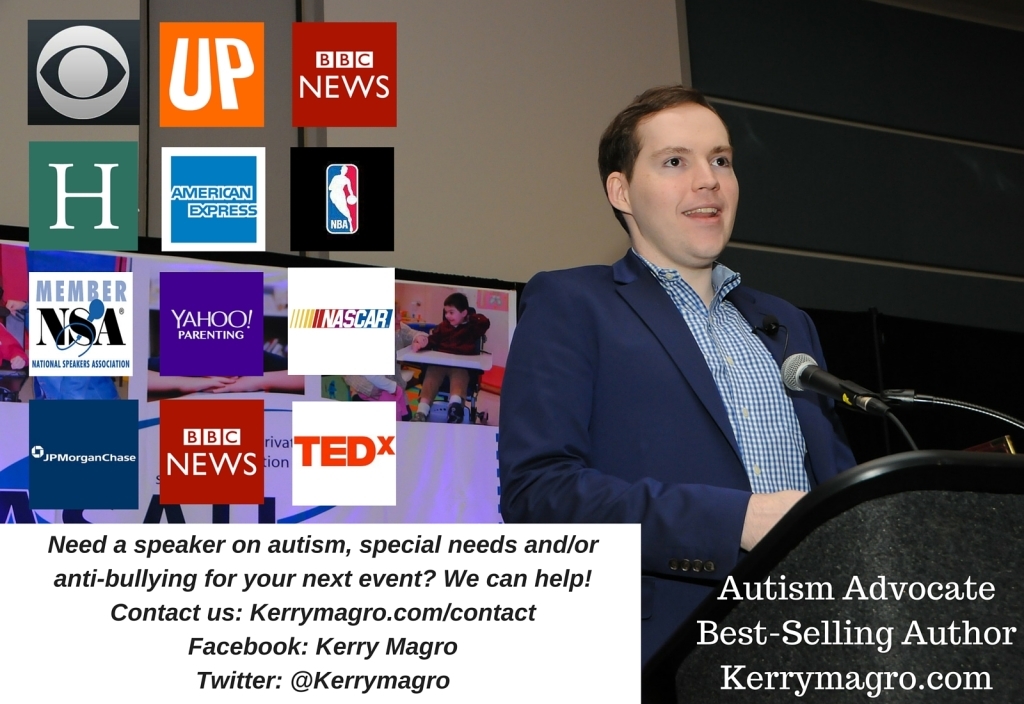 Kerry Magro, a professional speaker and best-selling author who is also on the autism spectrum started the nonprofit KFM Making a Difference in 2011 to help students with autism receive scholarship aid to pursue a post-secondary education. Help us continue to help students with autism go to college by making a tax-deductible donation to our nonprofit here. Also, consider having Kerry, one of the only professionally accredited speakers on the spectrum in the country, speak at your next event by contacting him here.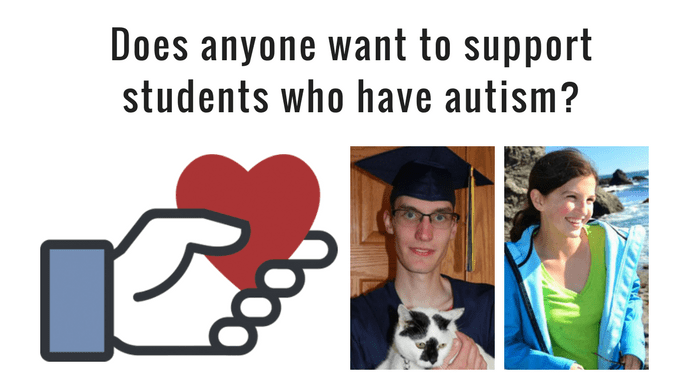 We'd also appreciate if you could start a Facebook Fundraiser to support our nonprofit's scholarship fund! You can learn more about how you can do just that here.