This guest post is by Hudson Hatley, a young man on the autism spectrum who is attending Jefferson State Community College and has been accepted into Lipscomb University. Hudson is applying for the Spring 2020 Making a Difference Autism Scholarship via the nonprofit KFM Making a Difference started by me, Kerry Magro. I was nonverbal till 2.5 and diagnosed with autism at 4 and you can read more about my organization and how to apply for my scholarship here. I'm trying to make this nonprofit self-sufficient so I can make this my full-time job supporting the special needs community and would appreciate you taking a minute before reading on to watch the video below to see why this cause is important to me. I hope you can support my nonprofit like I'm trying to support these students with scholarship aid for college. Learn more on how you can help our cause here.
My name is Hudson Hatley. I was born on July 1,1998 and received my diagnosis with autism when I was six years old. I am currently an artist working to obtain a bachelor's degree in animation.
During my childhood years from pre-school through elementary school I had a very difficult time fitting in among other children. Before I was diagnosed on the autism spectrum, my parents and I were not aware that I had autism and we knew little about the condition. My brain was exclusively wired so that I viewed my surroundings differently than most of my peers. This often led to me being the favorite target of most bullies at my school. Classmates would tease me about acting "strange" and being "weird." I would spend my time drawing instead of focusing on my schoolwork which often got me into trouble with my teachers. My parents made the decision to homeschool me after being mistreated by students and misunderstood by teachers at the various schools I attended. Even when my fourth-grade teacher and assistant principal were confronted with an autism diagnosis by a Doctor they were unable to admit that I had a problem and needed services.  They said that they could not accept an outside school system diagnosis for me in spite of the fact that the doctor held a PhD in Autism Spectrum Disorders. It was after this meeting that my parents decided that I needed more help than the school system was willing to provide.
The diagnosis that I received was that I had Asperger's Disorder (now simply referred to as being on the Autism spectrum).  To help me, my parents began to take me to therapy sessions to help me with social skills and interaction. Unfortunately, I was mostly uncooperative with my therapists.  This lack of cooperation caused problems for them when I was forced to do activities or exercises that I was not interested in. Over the next few years, consistent time with my therapists as well as maturity through age allowed me to overcome my autistic challenges. My parents began to take me to another doctor, who is specialized in working with children and young adults with autism and Down Syndrome. She was very influential in my life and helped me learn to appreciate my unique gifts instead of viewing them as a burden and a problem. She also helped teach me important social skills which I was able to learn and apply to my situations in life. As a result of her help, I was able to adjust from a self-centered mindset to a respectful, caring one.
At age sixteen I was hired at Chick-Fil-A and have held that job for over five years. My job experience has played a huge part in teaching me maturity, correct social interaction, and manners. After graduating high school, the transition into college was terrifying to me. I enrolled at Jefferson State Community College as means to ease me into the new lifestyle. Thankfully, my Doctor had also prepared me for the challenges that awaited me there as well by helping me to arrange a meeting with head of the ADA office, to receive special accommodations. I am always on time for all my classes. I pay close attention and deliver all my schoolwork and assignments on time to the best of my ability.
I have developed a hard work ethic that I had not previously shown in high school. Because of my new found work ethic and sense of dedication, I have been able to make wonderful grades securing a 3.77 GPA. I not only made the President's List in Spring 2018 and 2020, but I also secured a position in the Phi Theta Kappa Honors Society. While at Jefferson State, I have been able to study the beginnings of cartoon animation, the field in which I plan to work. Thanks to my artistic skills and abilities, I have excelled in the program faster than most others.
Through my classes at Jefferson State we have worked with full-time, successful animators working in big industries such as the Walt Disney corporation and my work has been received well by them through our class online communications. My challenges with autism have been difficult, but due to loving parents, therapists, and doctors who cared enough to give me the help I needed, I am on the path to becoming a successful young man. I have successfully accomplished far more in my life than I ever could have imagined as a child. I hope to continue to reach new heights as I continue my educational journey.
Join us during World Autism Month by RSVPing here for our 'A Night For Celebrating Our Autism Community Virtual Event' on April 20th where we will be spotlighting several members of our autism community like our scholarship applicants!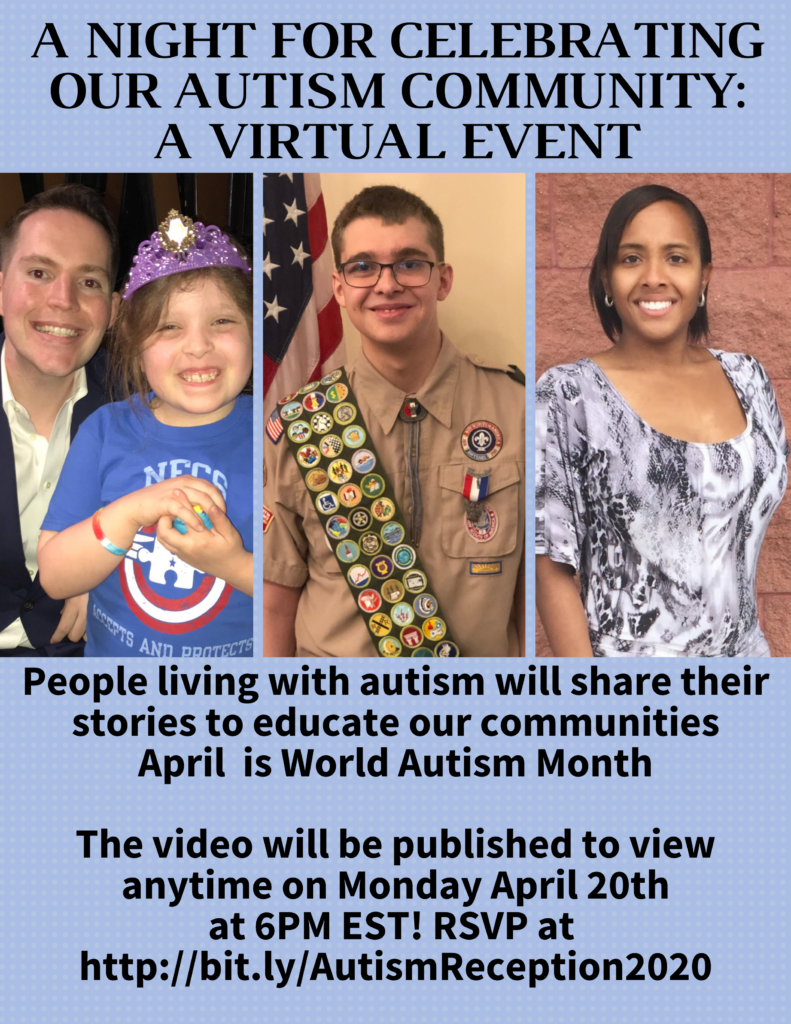 Follow my journey on Facebook, my Facebook Fan Page, & Instagram!
My name is Kerry Magro, a professional speaker and best-selling author who is also on the autism spectrum that started the nonprofit KFM Making a Difference in 2011 to help students with autism receive scholarship aid to pursue a post-secondary education. Help support me so I can continue to help students with autism go to college by making a tax-deductible donation to our nonprofit here.