This guest post is by Colin Roberts a young man on the autism spectrum who will be attending Louisiana State University and pursuing a degree in Mechanical Engineering. Colin is applying for our Spring 2018 Making a Difference Autism Scholarship via the nonprofit KFM Making a Difference. You can read more about the organization and how to apply for our scholarship here. You can help our scholarship program continue to help these students by making a donation here (the majority of our scholarship program is ran through donors from our community such as yourself).
All my life, I have had obstacles thrown at me from all angles. I have dealt with multiple moves, unstable family life, my mother's difficult health problems, my limitations from Autism Spectrum Disorder, and even my own chronic health condition, Immune Thrombocytopenia. At every step, I could have given up, but I decided not to. During the first four years of my life, I did not even talk. Since then, I have not shut up since.
I was born June 6, 2001 in Cary North Carolina. During the first four years of my life, I did not even talk. Even after I started speaking, life was still difficult for me. Because of Autism Spectrum Disorder, my social and behavioral skills were far worse than others were my age. I struggled with other developmental delays. My mom was diligent about researching my condition, getting me resources that I needed and being my best advocate. She even taught me how to self-advocate for myself.
I began receiving services in the home when I was three years old. Psychologists, occupational therapists, physical therapists, behavior experts, speech therapists, and respite workers came to my home or saw me in their office or at my school. By the time I was two, I had been removed from more than six pre-schools. Finally, I received early intervention services. I was initially in a pre-K program that mixed kids with autism and neurotypical kids. This worked out for me but I needed a smaller classroom with less noise at the time. I then moved to a 5:1:2 classroom of children with autism. I was five. The problem was I could speak well and the other kids did not at all. Over time, I was replaced in different types of special education settings. I was mainstreamed by 8th grade and continued in a regular school setting. Things were difficult and every step presented the option of giving up, but I refused to do so. All of this was done for one reason: to achieve my dream of becoming a mechanical engineer.
I have both experience and knowledge in the field of engineering, and I aspire to change the world. To work as an engineer, you need to possess three skills: an ability to brainstorm; resourcefulness; and an analytical perspective. Without these skills, it is nearly impossible to succeed. In my opinion, engineering is a perfect fit for me, as I possess all three of these characteristics. My interest in engineering began in 2008 when I attended my father's Electronics classes at Appalachian State.
While listening to his teaching, I learned about resistors, voltage, current, and circuits. Since those days, the subject has fascinated me. My family has always been linked to technology and engineering. In 1987, my mother's brother founded QuikStor Security & Software and still runs the company today. His company has revolutionized the software utilized for storage building security. Additionally, my mother worked in the high tech industry as a product manager at IBM and Cisco and then taught technology and information technology management at DeVry University and the University of Phoenix. As a result, technology and engineering are in my veins.
I have aspired to change the world since I was young. Engineering is a subject centered on innovation; achieving an engineering degree would provide me both the experience and expertise required to make a difference in the world.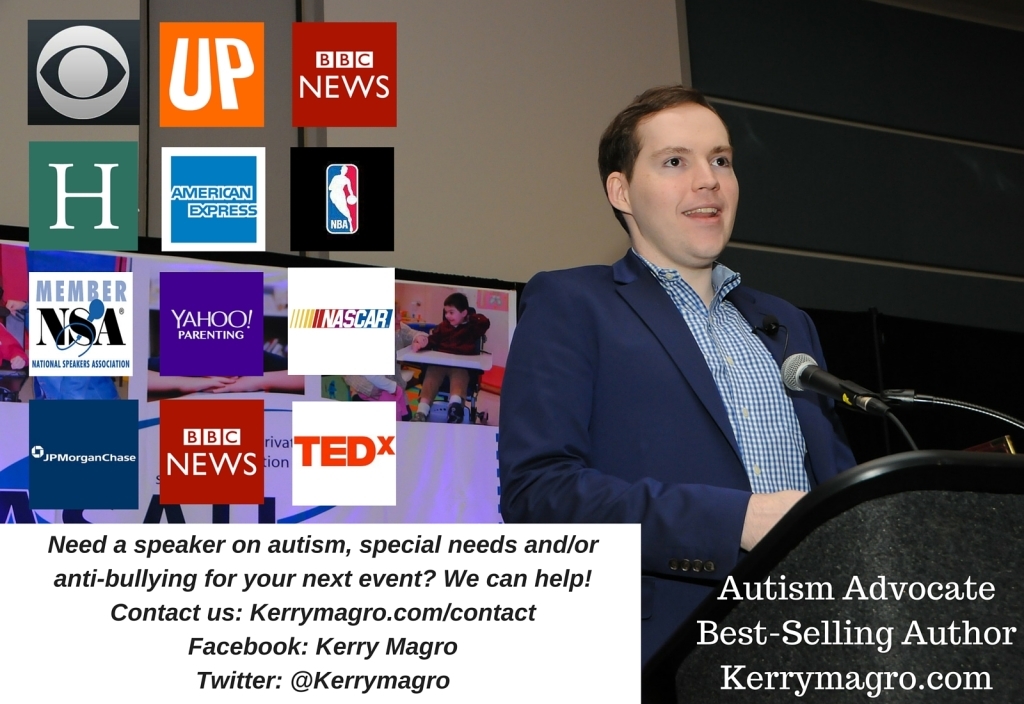 Kerry Magro, a professional speaker and best-selling author who is also on the autism spectrum started the nonprofit KFM Making a Difference in 2011 to help students with autism receive scholarship aid to pursue a post-secondary education. Help us continue to help students with autism go to college by making a tax-deductible donation to our nonprofit here. Also, consider having Kerry, one of the only professionally accredited speakers on the spectrum in the country, speak at your next event by contacting him here.