This guest post is by Zion McNeil, a young man on the autism spectrum who was accepted into Bowie State University where he will be attending in the Fall. Michael is applying for our Spring 2018 Making a Difference Autism Scholarship via the nonprofit KFM Making a Difference. You can read more about the organization and how to apply for our scholarship here. You can help our scholarship program continue to help these students by making a donation here (the majority of our scholarship program is ran through donors from our community such as yourself).
My name is Zion McNeil and I will be 18 on May 3, 2018. I was diagnosed with autism at the age of four. My motto is being kind to everyone, you never know how those kind words will impact others. I enjoy being involve in sports, theater and school sponsor clubs and events. I will be continuing my education in hopes to become a pharmacist.
In life many people experience challenges daily, in my life I have encountered several challenges. I have dealt with having autism and a knee injury. Despite having faced these challenges, I have worked to overcome my obstacles. In doing so I have demonstrated that I can overcome any obstacle that I may encounter. I have overcome the challenges that my autism diagnosed sometimes gave me with the help of my parents and the support of others that have pushed me to excel to my highest potential. Commonly, individuals with autism have difficulty interacting with others and learning. When I started school, I was given an Individualized Education Program (IEP), and as a result of my success in the IEP I now no longer need the individualized assistance that was provided. I have also consistently worked with my speech teacher to continue to improve my diction and social skills. I have worked to achieve and maintain a grade point average of 3.92 while playing football, lacrosse, actingwithin the drama club, managing the wrestling team and completing honors classes. Furthermore, I have won awards, such as the "Best Supporting Actor" and "Most Memorable Line" within the drama club.
Not only have I had to overcome some obstacles with autism, I have also had to overcome a knee injury I experienced during my sophomore year. I was injured in a wrestling match where I tore my ACL, MCL, PCL, and meniscus. At the time of my injury it was the worst pain I had ever felt. I was saddened and disappointed that I was not able to play lacrosse or football. However, I was determined to return to sports and mobility. During months of rehabilitation, I had to adjust to walking on crutches, and routinely go to physical therapy and complete workouts tostrengthen the muscles and ligaments within my leg. I had to learn how to bend my knee all the way without it hurting, how to walk straight, and how to run again so I could return to sports. I was restricted from playing sports for a whole year and it upset me. My frustration made me determined to regain strength and mobility in my knee because I wanted to play sports again. It was not an easy process, but my family encouraged me to continue to work through the pain with the program the Physical Therapist gave me.
In conclusion, I overcame my challenges with autism and a knee injury with help, support and hard work. I overcame the challenges of autism with the help of my family and support from my teachers. I also accepted the challenge myself to get out of my comfort zone and to interact with peopleand make friends. Additionally, I overcame my knee injury with a lot of hard work and dedication. In order to return to the sports that I enjoyed, football and lacrosse, I had to challenge myself to work through the pain and be persistent in rehabbing my leg every day. I know that life will have many more challenges for me, such as college. However, I am confident that if I have help, support, and if I work hard I will be able to accomplish anything!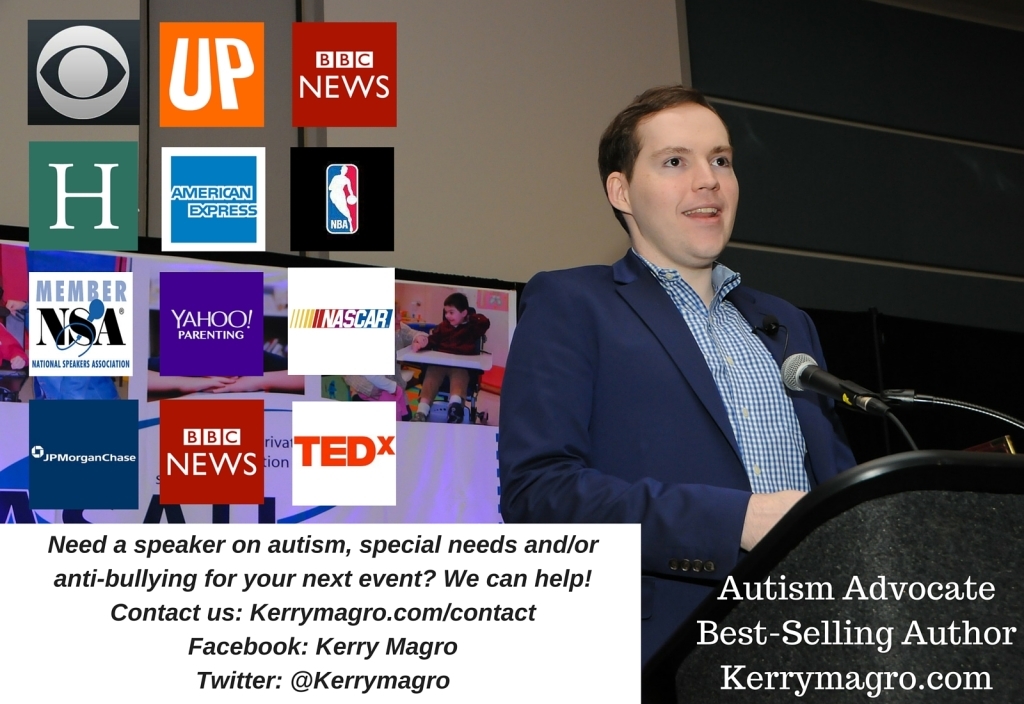 Kerry Magro, a professional speaker and best-selling author who is also on the autism spectrum started the nonprofit KFM Making a Difference in 2011 to help students with autism receive scholarship aid to pursue a post-secondary education. Help us continue to help students with autism go to college by making a tax-deductible donation to our nonprofit here. Also, consider having Kerry, one of the only professionally accredited speakers on the spectrum in the country, speak at your next event by contacting him here.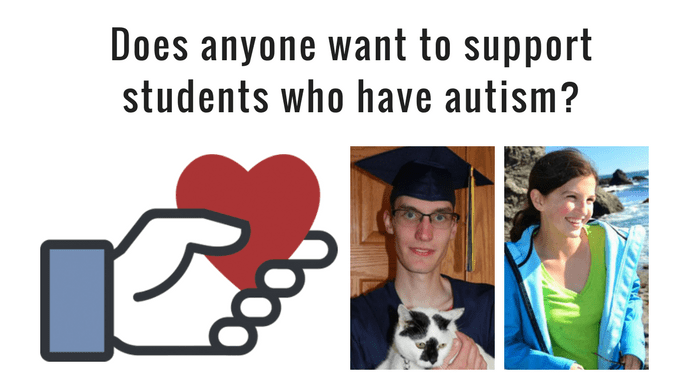 We'd also appreciate if you could start a Facebook Fundraiser to support our nonprofit's scholarship fund! You can learn more about how you can do just that here.