This guest post is by Rachel Barcellona a young woman on the autism spectrum who is currently attending St. Petersburg College. Rachel is applying for our Spring 2018 Making a Difference Autism Scholarship via the nonprofit KFM Making a Difference. You can read more about the organization and how to apply for our scholarship here. You can help our scholarship program continue to help these students by making a donation here (the majority of our scholarship program is ran through donors from our community such as yourself). 
I am an advocate for those with disabilities. I created my platform, The Ability Beyond Disabilities, to inspire those that have challenges to strive for their dreams as well as to educate those who might not understand the challenges we face. As an individual with Aspergers syndrome – a form of autism, I often felt like I could not do anything, people with disabilities or anyone who is different are ofter targets for bullies as I was, but because of my life and social experience, I have overcome many challenges.
Today I am the International spokesperson for the Center for Autism and Related Disabilities at the University of South Florida (CARD-USF) and was recently elected to their board of directors. I also was named the Ambassador for the Unicorn Children's Foundation and work closely with this International organization to help people with neurodiversity. I am a member of the International Thespian Honor Society, an honor student and vocalist and love to sing opera. I have been able to sing at Madison Square Gardens twice and have recently been invited back again! I have a passion for art and writing and am currently finishing my first book and will work to get it published when it is finished.
I also work with several organizations that provide services to individuals with disabilities including therapy such as occupational and physical along with music and art therapy and have made over 300 appearances with my International title.
My plan for the future is to graduate from the University of South Florida and one day open my own school for children with disabilities.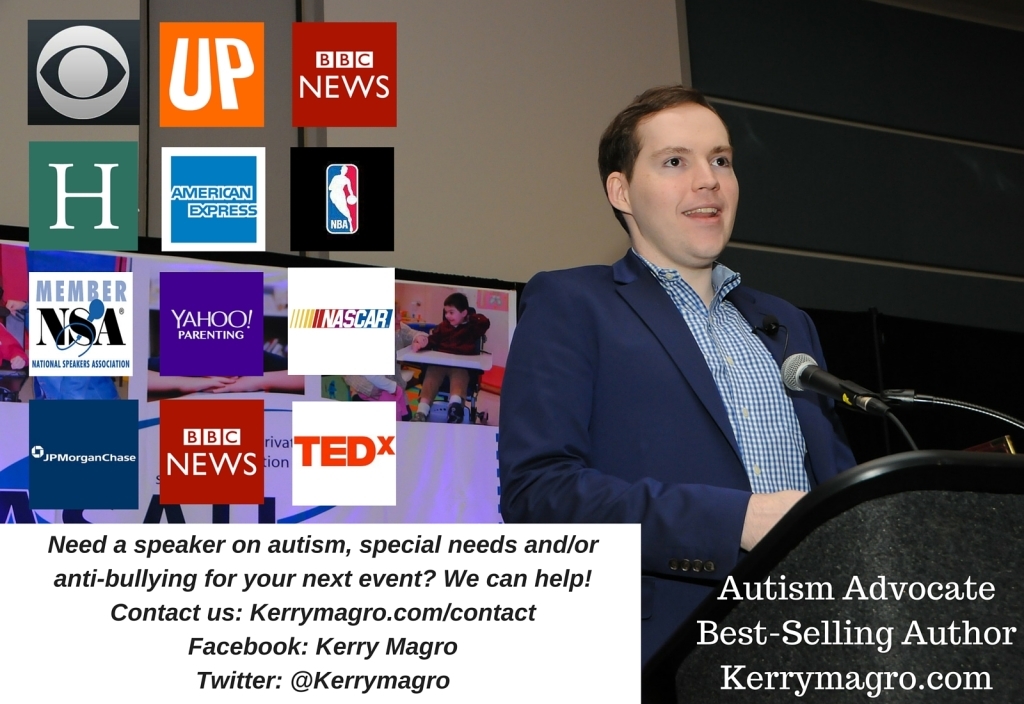 Kerry Magro, a professional speaker and best-selling author who is also on the autism spectrum started the nonprofit KFM Making a Difference in 2011 to help students with autism receive scholarship aid to pursue a post-secondary education. Help us continue to help students with autism go to college by making a tax-deductible donation to our nonprofit here. Also, consider having Kerry, one of the only professionally accredited speakers on the spectrum in the country, speak at your next event by contacting him here.