You won't believe how many of my mentee's today on the autism spectrum absolutely love comics! Often they tell me that they are drawn in by the visuals that make reading more enjoyable. This has something I've taken to heart in the past few months with my own writing as an adult on the autism spectrum. It made me think to myself that maybe sharing my story through a comic strip could help spread autism awareness not only in our community but with my mentee's as well. I went online to discover how we could make this happen and came up with this.
The first comic is of me reminiscing about my college days when I first told my classmates that I was on the autism spectrum. I call it "Autism Can't Define Me," as one of my final lines I told them was that "Autism can't define me. I define autism." Enjoy!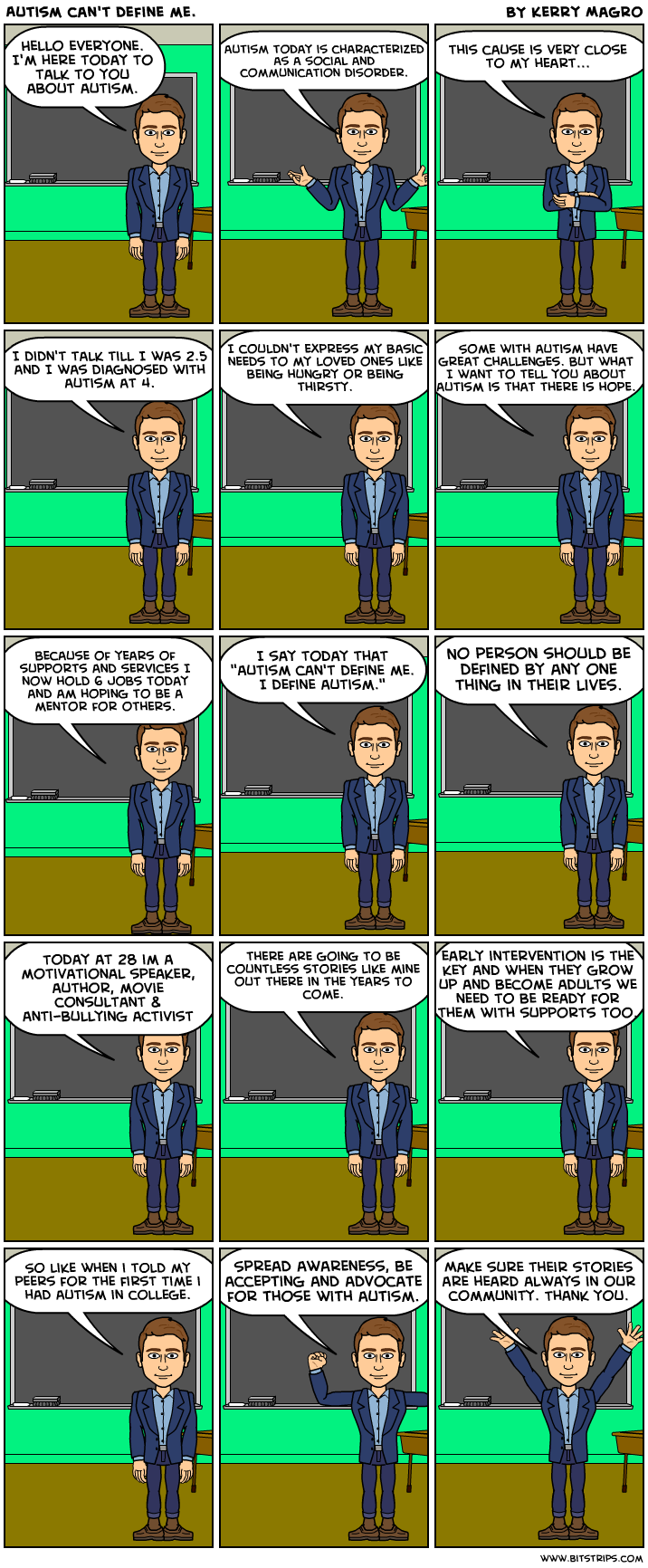 Hope you liked this comic! If you have ideas for future comics please let me know by leaving your idea in the comments!