I know at times you may have felt underpaid and undervalued but in the last few weeks I hope you are receiving the appreciation you truly deserve for everything you've done to make a difference in the lives of these children.
Growing up and being diagnosed with severe autism I had several teachers and therapists like you who made a true impact to my learning and early intervention.
The teacher who would help me when I was bullied for being the quiet kid.
The aide who would sit with me when my dysgraphia with give me challenges doing a writing assignment.
The therapists who spent years helping me with occupational, speech, music, physical and theater therapy I received.
To all of you who kept pushing me when I so often wanted to quit on myself. You told me to keep going. That meant so much to me; even if I didn't have the communication abilities to acknowledge it at the time.
It was because of you I was able to progress to the point today where I'm a full-time professional speaker who speaks on diversity & inclusion. I couldn't imagine being without people such as yourself at a time like this when I was a kid.
Now in this time of schools being closed we truly don't know when this will end. I know for some of your schools have even been closed for the rest of the year and how many of you are heartbroken because you can't say goodbye to the students you love.
I've been told that countless with special needs who have suffered from anxiety, depression and regression. In cases where those with special needs even have significant challenges, I've heard they've tried to elope from home several times – something they wouldn't do otherwise but their stress level is much higher with everything that's going on and being out of routine. Parents and guardians are now trying to do their best to provide their kids with a structure that was already put into place by your work.
The amount of Facebook memes talking about the struggles of homeschooling I've seen are endless. You who put your best foot forward and strive to be the best teachers and therapists you can be deserve recognition.
So, from a former student with special needs, I just wanted to take a moment on behalf of our community to say thank you. Thank you for what you do and what you'll continue to do for these kids when the schools are back open and this situation is behind us.
Your friend,
Kerry
Have me give a virtual presentation to your students by contacting me here.
Have me give a professional development virtual presentation for your teachers by contacting me here.
Join us during World Autism Month by RSVPing here for our 'A Night For Celebrating Our Autism Community Virtual Event' on April 20th where we will be spotlight several members of our autism community like our scholarship applicants!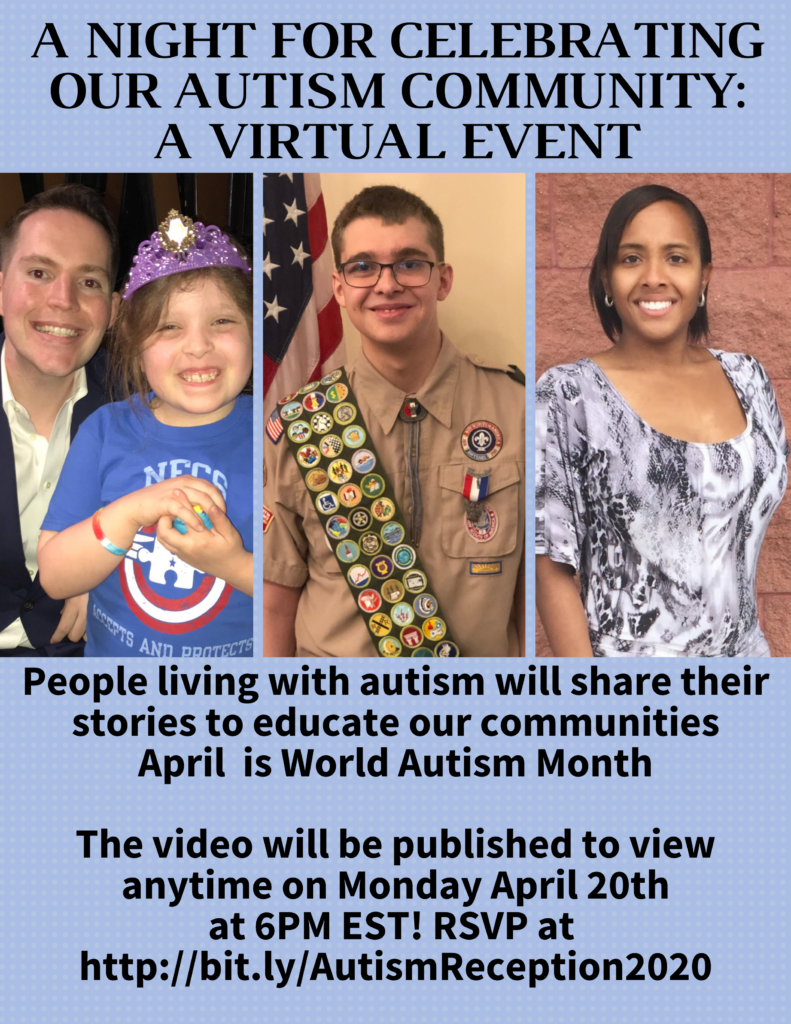 Follow my journey on Facebook, my Facebook Fan Page, & Instagram!
My name is Kerry Magro, a professional speaker and best-selling author who is also on the autism spectrum that started the nonprofit KFM Making a Difference in 2011 to help students with autism receive scholarship aid to pursue a post-secondary education. Help support me so I can continue to help students with autism go to college by making a tax-deductible donation to our nonprofit here.