Erik Weber is quite an accomplished young man.
Erik who was diagnosed with autism at 3 graduated from Cal Western School of Law in 2015 and recently just passed the bar exam as well on the first try! Erik now plans to practice special education law to help those with disabilities.
Sometimes I see schools focus on something called 'the deficit model' where they focus 99.9% of the time on a child's weakness and not enough time on helping a child find their talents and strengths. We need to work on the weaknesses but also make sure that we don't overlook this important area.
As reported from NBC San Diego's Megan Tevrizan, doctors told his parents when he was 5 that his autism was so severe; he'd have to be institutionalized for the rest of his life. Congratulations to Erik on this impressive achievement and inspiring our community! I have to tell you that I've read a few stories now of people on the autism spectrum who are pursuing law degrees.
While reading about his story, I couldn't help but think about my journey growing up with autism. Many experts told me early on that I was on the severe end of the spectrum and my future looked very uncertain. Today I'm a full time professional speaker and author on the autism spectrum who has spoken at over 800 events in the past 8 years, started an autism scholarship program for students with autism to go to college and has a book coming out on March 26th called I Will Light It Up Blue! I've also given 2 TEDxTalks one of which you can watch in the video below…
NBC San Diego were the first to break the story which you can watch more of below.
You can learn more about Erik's story here.
Interested in guest blogging for Kerry Magro & A Special Community? LEARN MORE HERE
Welcome to my website where you'll learn more about my journey from nonverbal autism to professional speaker, among other things impacting our diagnosis community! You can follow us on Facebook, our Youtube Page and subscribe for exclusive content. 
I travel the country sharing stories about individuals such as Erik along with my own personal story of being nonverbal to becoming one of the only professionally accredited public speakers in the country. Need a speaker for your next event? Contact me here for more details! You can watch my speaking style via my other TEDxTalks 'What Happens to Children with Autism, When They Become Adults' below…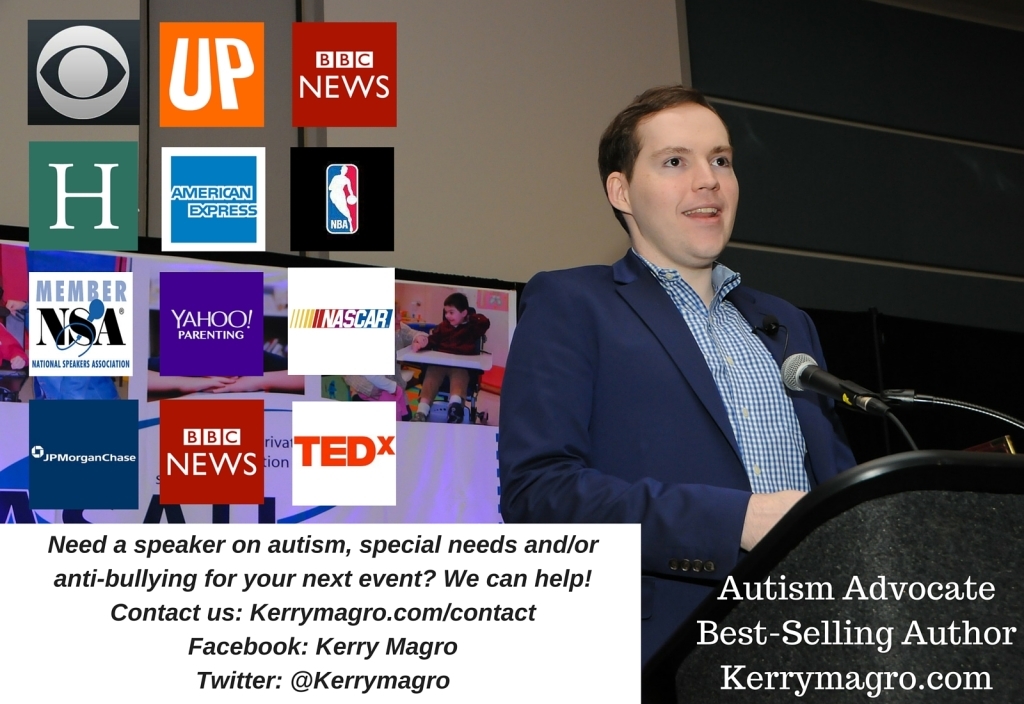 Kerry Magro, a professional speaker and best-selling author who is also on the autism spectrum started the nonprofit KFM Making a Difference in 2011 to help students with autism receive scholarship aid to pursue a post-secondary education. Help us continue to help students with autism go to college by making a tax-deductible donation to our nonprofit here. Also, consider having Kerry, one of the only professionally accredited speakers on the spectrum in the country, speak at your next event by contacting him here.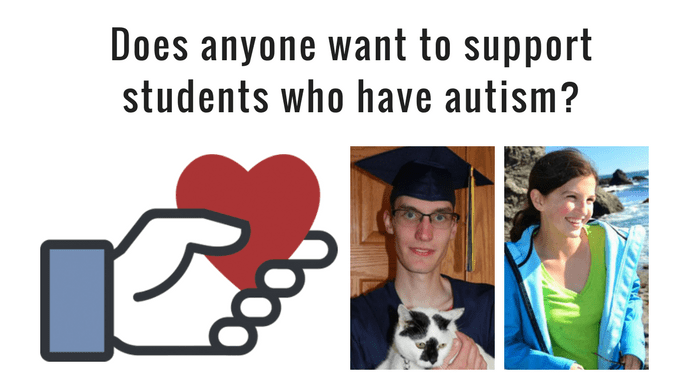 We'd also appreciate if you could start a Facebook Fundraiser to support our nonprofit's scholarship fund! You can learn more about how you can do just that here.