What's your take on blue buckets for Halloween? A mom with a 3-year-old nonverbal son on the autism spectrum posted this photo on her Facebook page that now has over 150K shares…
As a kid who used to be nonverbal and today is a public speaker who is also on the autism spectrum I've been asked constantly about what my thought is on the blue buckets. My concern mainly is actually that in my opinion it takes away from the teal bucket (teal and blue being close in color making it confusing as well) idea which promotes awareness for those with food allergies. At the end of the day though I agree with Autism Society of America's very own Kristyn Roth's statement on the blue buckets where she says, "The blue buckets is one example of creating an adaptive, enjoyable experience."
Another idea I've been seeing a lot for Halloween this year is something similiar to this…
How do you feel? Will you be trick or treating with a blue bucket this Halloween? Tell me your thoughts in the comments.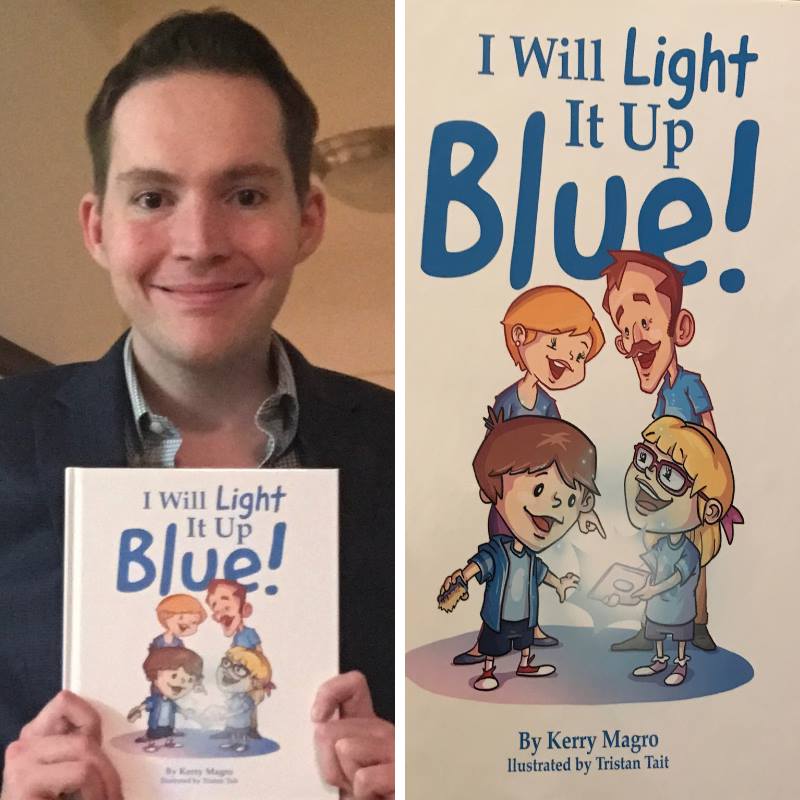 In early 2019 I came out with a children's book to educate children about autism called 'I Will Light It Up Blue!' which focuses on a boy and girl on the autism spectrum who learn about an initiative that takes place on World Autism Awareness Day that changes their lives forever. I'd love if you give my first children's book a read on Amazon here.
Interested in guest blogging for Kerry Magro & A Special Community? LEARN MORE HERE
Welcome to my website where you'll learn more about my journey from nonverbal autism to professional speaker, among other things impacting our diagnosis community! You can follow us on Facebook, our Youtube Page and subscribe for exclusive content.