I have a question for you today…
Who do you call retarded?
Monday night, I was invited to speak at The College of New Jersey to kick off their "Spread the Word to End the Word" Week to discuss my personal experience with the "R-Word." Growing up, I was called this word constantly and this speech below shares my journey with the word over the years.
Spread the Word to End the Word is a United States national campaign to encourage people to pledge to stop using the word retarded. Since it started in 2009, hundreds of thousands of individuals across the country have pledged to stop using the r-word in a derogatory fashion. Currently, there are 68 million individuals in the U.S. who have a diagnosed disability.
Make the pledge to stop using the r-word TODAY at www.r-word.org and encourage your friends to do the same.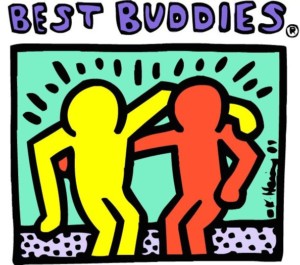 I'd like to thank Students for Disability Awareness and especially TCNJ Best Buddies for having me out. The week before this one I presented TCNJ Best Buddies with a check of $500 dollars to help them keep their group going. You can read more on why I wanted to donate back to their cause on The Mighty here.
Best Buddies is a program that helps give opportunities for people with intellectual and developmental disabilities. This year TCNJ Best Buddies has 120 active members who are doing an incredible job to promote disability awareness.
If you have even a dollar to spare to help support their club please like and message them via their Facebook Page here for more information!