I was nonverbal for the first few years of my life and was diagnosed with autism at 4. Public speaking used to be one of my greatest challenges. One of my many dreams though growing up was to give a TED Talk. After overcoming many challenges thanks to rigorous amounts of therapy, giving a TED Talk as an adult became a possibility. My first TEDxTalk I had the opportunity to give was in 2014 about going to college on the autism spectrum titled "The Will of Opportunity – The Path of Autism to College." Although I had been struggling with mono at the time I was able to complete that talk which was well received in our community.
I followed this talk up a year later giving my 2nd TEDxTalk titled "What Happens to Children with Autism When They Become Adults?" A universal question I hear in our community is "What will happen to my child when I'm gone?" In this talk I present a list of adult related topics (employment, housing, postsecondary and guardianship) our community face today.
I hope you may have an opportunity to watch these two talks and leave me a comment to let me know how I did! I hope to give at least one more TEDxTalk in the future once I finish my work on my doctorate!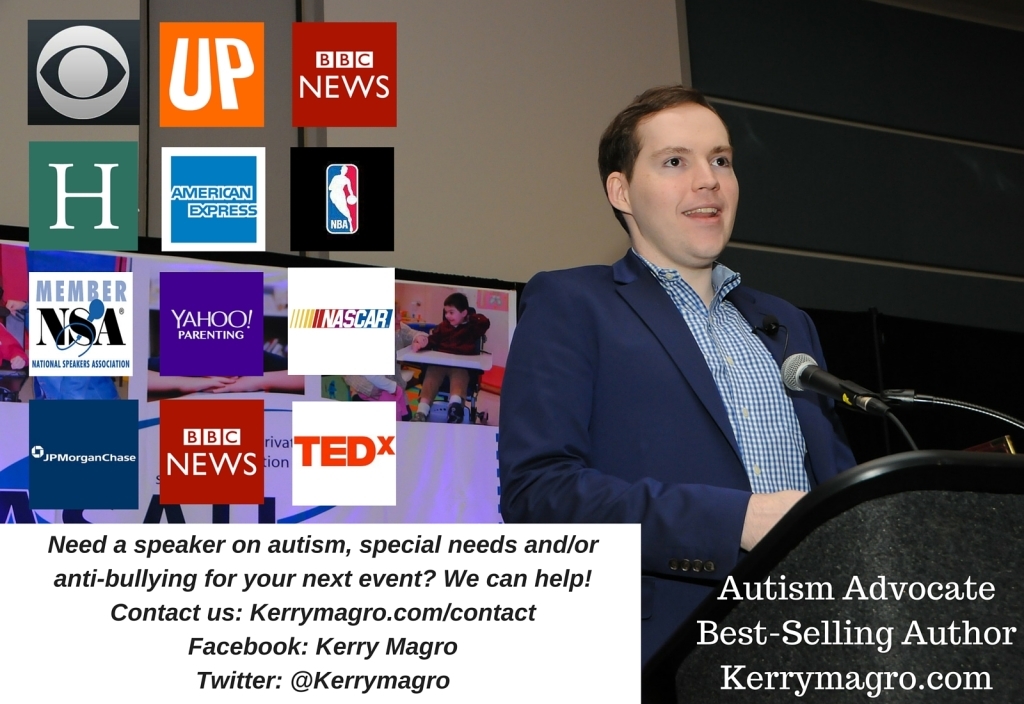 Kerry Magro, a professional speaker and best-selling author who is also on the autism spectrum started the nonprofit KFM Making a Difference in 2011 to help students with autism receive scholarship aid to pursue a post-secondary education. Help us continue to help students with autism go to college by making a tax-deductible donation to our nonprofit here. Also, consider having Kerry, one of the only professionally accredited speakers on the spectrum in the country, speak at your next event by sending him an inquiry here.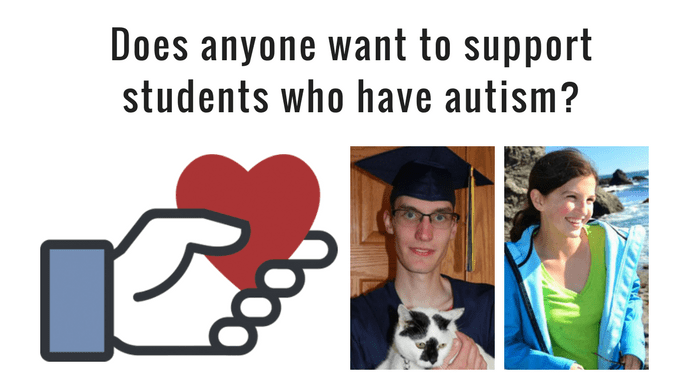 We'd also appreciate if you could start a Facebook Fundraiser to support our nonprofit's scholarship fund! You can learn more about how you can do just that here