Will you be tuning in?
I used to be nonverbal. Today I travel the country each year educating on neurodiversity as a full-time professional speaker.
I'd be honored if you would follow my journey at Kerry's Village https://www.facebook.com/groups/aspecialcommunity/
A new Pixar short film came to Disney+ on January 10, 2020 called 'Loop' that featured a character who is nonverbal and on the autism spectrum!
Pixar says that the film follows "a non-verbal, autistic girl and a chatty boy [who] are partnered on a canoeing trip. To complete their journey across an urban lake, they must both learn how the other experiences the world."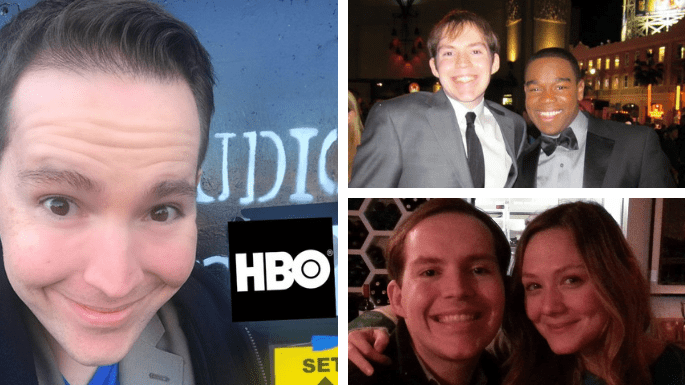 Growing up with autism, film and theater were some of my strong key interests. After overcoming many of my obstacles, and thanks in part to theater therapy, I'm today a full-time professional speaker. It also led me to a role today as an adult as an autism entertainment consultant getting to work on movies that have had autism characters in them such as Joyful Noise and Jane Wants A Boyfriend along with the HBO limited series Mrs. Fletcher.
I'm very glad that this character was a girl and also nonverbal, 2 groups who are underrepresented in our entertainment industry currently.
I'm looking forward to checking this out and hope that the character is a realistic portrayal of someone on the autism spectrum.
Would you like me to come to your area to speak on my role in the entertainment industry today and/or what helped me growing up on the autism spectrum? Contact me here for more details.
Interested in guest blogging for Kerry Magro & A Special Community? LEARN MORE HERE
Welcome to my website where you'll learn more about my journey from nonverbal autism to professional speaker, among other things impacting our diagnosis community! You can follow us on Facebook, our Youtube Page and subscribe for exclusive content. 
We've interviewed over 100 self-advocates for our A Special Community video series to give them a platform to share their stories. Here's one of our recent interviews with Brooke – a 15-year-old with autism. You can support our video series here.