This guest post is by Jacob Westby, a young man on the autism spectrum who has been accepted into and will be attending Iowa Western Community College. Jacob is applying for the Spring 2020 Making a Difference Autism Scholarship via the nonprofit KFM Making a Difference started by me, Kerry Magro. I was nonverbal till 2.5 and diagnosed with autism at 4 and you can read more about my organization and how to apply for my scholarship here. I'm trying to make this nonprofit self-sufficient so I can make this my full-time job supporting the special needs community and would appreciate you taking a minute before reading on to watch the video below to see why this cause is important to me. I hope you can support my nonprofit like I'm trying to support these students with scholarship aid for college. We also do video interviews to highlight people impacted by a diagnosis which you can see via the video below. Learn more on how you can help our nonprofit here.
The thing is: people are confusing. They may seem perfectly happy but then turn angry when you make a joke.  They might say they're not angry with you but avoid you whenever you come around. Or they might say mean things but then tell you that they're just making a joke.
See what I mean?  Confusing.  Heck, sometimes we even have a hard time even understanding ourselves. But when you're on the autism spectrum, when your brain makes it hard to think about things from other people's perspectives…well, I daresay it's doubly confusing.  And yet to make friends, to find connections, or even to find a date to the prom, we need to solve this puzzle. This puzzle of people.
For me, part of how I learned to understand people was by getting involved in acting.  At first, it was just something to do in the summer.  I could get together, be part of a team, and feel good about putting on a show at the end of the week.
But it's one thing to learn how to say the words, to memorize, to stay on cue.  To get good at acting, to connect with complex parts and roles, you have to look deeper.  You have to be able to think about what that person is experiencing, how they might be feelings.  You have to think about what it is that they treasure…and, even more importantly, what it is that they fear.  You have to think about how these hopes and fears sit in the background of their lives until circumstances present themselves; things that happen that bring these hopes and fears to the forefront. You have to think about how they might come out in ways that are good…but also how they might come out in ways that are bad.
And, I guess, you begin to have a certain understanding for the characters in this way.  You begin to see them as more than just words on a page.  You come to love them.
Maybe that's the biggest thing that acting has given me.  Because when I came to understand my characters more deeply, I also began to understand the people in my life more deeply.  As more complex, as acting on their own hopes and fears and dreams.  I began to understand that the times when they were troubled or difficult might have nothing to do with me.  I began to see that I don't have to take that personally.  I might even see what I can do to help.
And that's what I love about acting.  Not just the applause (though, don't get me wrong, I love the applause).  No, for me, acting is about learning to connect with people.  It's about growing in empathy, in understanding, in love.
Growing up I've dreamed about getting to be a Power Ranger or a Jedi in the movies.  But if that's not what life has in store with me, I know that acting has helped give me something even more precious.  It has given me the gifts of friendship, empathy, and a deeper appreciation of love.
Join us during World Autism Month by RSVPing here for our 'A Night For Celebrating Our Autism Community Virtual Event' on April 20th where we will be spotlighting several members of our autism community like our scholarship applicants!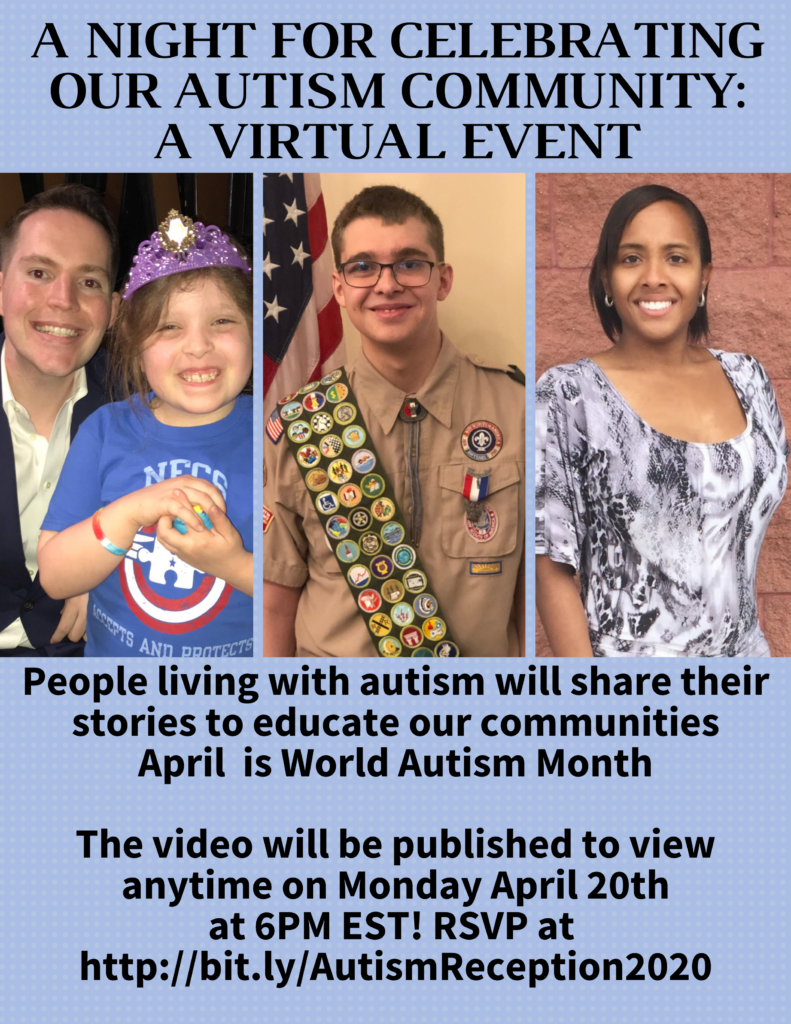 Follow my journey on Facebook, my Facebook Fan Page, & Instagram!
My name is Kerry Magro, a professional speaker and best-selling author who is also on the autism spectrum that started the nonprofit KFM Making a Difference in 2011 to help students with autism receive scholarship aid to pursue a post-secondary education. Help support me so I can continue to help students with autism go to college by making a tax-deductible donation to our nonprofit here.