This guest Q&A is with Sara Lowenburg, an educator for access programs at the Intrepid Sea, Air & Space Museum in New York City. She oversees programs for children and adults with autism, children and adults with developmental disabilities, individuals with dementia and their care partners and military families. She also runs the Museum's Autism Advisory Council, made up of parents and self-advocates who advise on programming and resources for individuals with autism. Sara is part of a team of four educators who create and lead a wide variety of programs for audiences with disabilities and ensure that all programming at the Museum is accessible.
Hi Sara! When did you first get your start at the Intrepid Museum?
My first time at the Intrepid Museum was about four years ago, when I was working for another museum. I came to volunteer during an Early Morning Opening for children with autism and their families, and I loved it so much that I knew I wanted to work here! I started as a part-time educator soon after that, and I have been working here full-time for almost three years.
We love that your team started an advisory group to help those with disabilities! Can you tell us how that came about?
The Autism Advisory Council was founded in 2012 as part of a larger autism-friendly initiative at the Museum. It began as a group of active and engaged parents and has since expanded to include adults on the spectrum. The council meets quarterly and provides crucial feedback during the planning and development of specialized programs as well as post-program evaluation. With council members' guidance, we have created supports such as social narratives, fidgets and schedules for Museum events that are open to the public, including Family Astronomy Nights and sleepovers. These supports help to make programming that could otherwise be overwhelming more accessible and enjoyable for individuals with autism. The Museum is in the process of creating another advisory council to support wider initiatives, which includes representatives and advocates of a broader disability community.
What are some of the challenges currently facing groups such as yours when it comes to accessibility?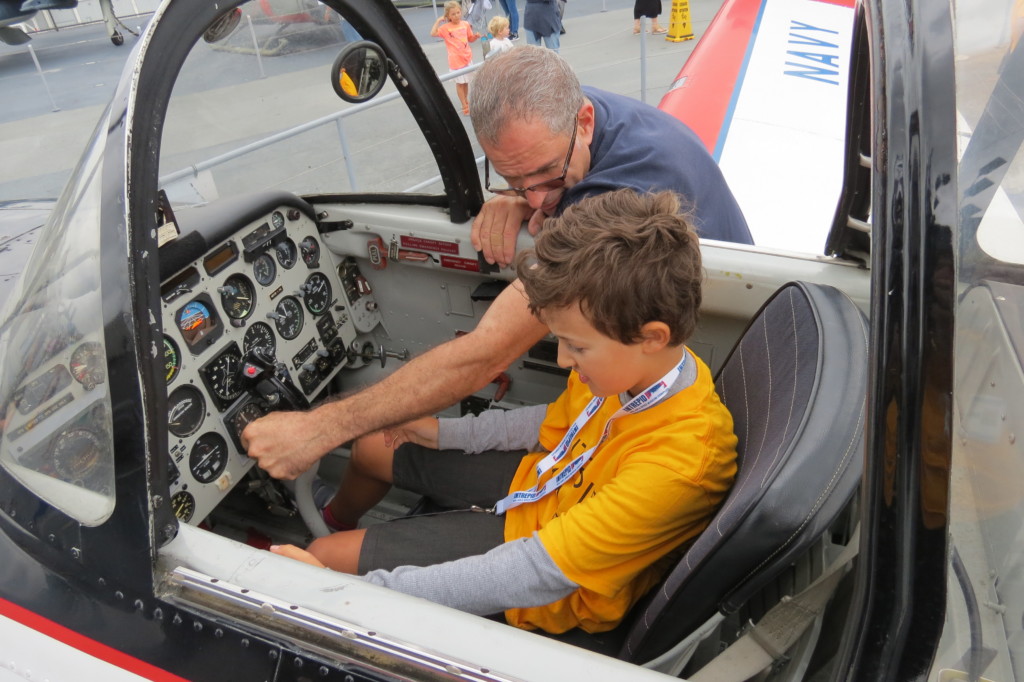 Like many cultural institutions, the Intrepid Museum can be a crowded, overstimulating place, which can be challenging and uninviting to individuals with sensory sensitivities. Because the Museum is centered on the former aircraft carrier Intrepid, a National Historic Landmark, there are unique challenges that arise, including the public's perception of accessibility and accommodations.
As an access team, we create opportunities for individuals, families, and school and adult groups with disabilities to have successful, meaningful and fun experiences in the Museum. Every year, the Museum welcomes countless visitors with disabilities and provides free, educational access programs to more than 3,000 participants.
For example, we offer Early Morning Openings on select weekend mornings for children (and now adults!) with autism and their families. We open the Museum early just to our program attendees and offer hands-on tours, followed by activities in the Exploreum, our interactive exhibit space. We also lead access family programs for children and adults with developmental disabilities, a weeklong drop-off camp, group tours and many other programs. The Autism Advisory Council has been a really important part of all of this programming, as they provide insight, offer suggestions and help us to make connections to the communities that we are aiming to reach.
Your team have hosted countless events for our disability community. Any favorites from your experiences?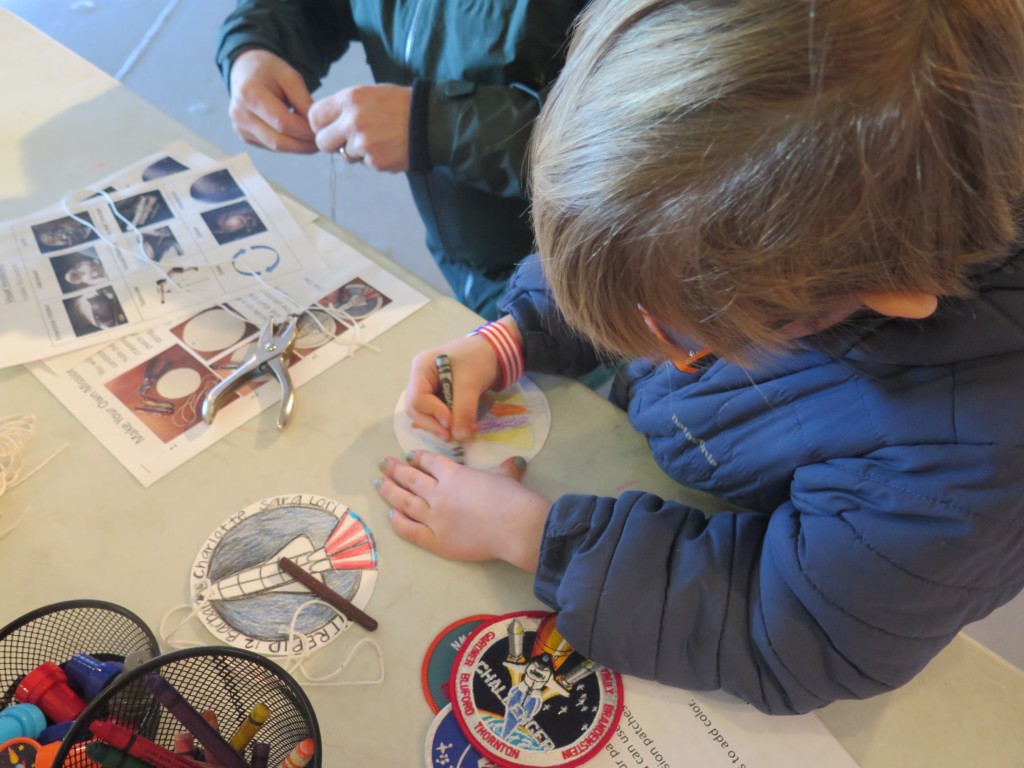 That's a tough one! I love the variety of programs that we create and all of the people that I have had the privilege of meeting at the Museum. I think one of my favorite programs from the past year might be our Ports of Call Early Morning Opening in February. For this program, we brought live animals into the Museum! We explored places that Intrepid traveled while in service and used that as a launching point to learn more about traveling today. Because the crew members of Intrepid took a lot of pictures of the animals they saw in their travels, one of the members of our Autism Advisory Council suggested that we try to set up an animal demonstration for the program. Families got to meet a chinchilla, a skink and other animals. I thought it was such a cool connection to the images of animals that we had seen on display, and I love that we were able to bring that to life for the program!
How could our readers learn more about you and the terrific work you are doing out there in the community?
We post all of our programs on our website: intrepidmuseum.org/access. There, you can read about and register for upcoming Early Morning Openings and access family programs for children and adults and their families. We also post our programs on the Museum Access Consortium's website. If anyone has any questions or wants to learn more, they can reach out to access@intrepidmuseum.org.
Any final message you'd like to share?
We are proud to be a part of a national network of cultural institutions creating more and more opportunities for and with audiences with disabilities. Within New York City, we work closely with the Museum Access Consortium, and we have met colleagues from museums across the country through Leadership Exchange for Arts and Disability (LEAD) conferences. However, these efforts to remove barriers and create inclusive learning environments can only succeed with community input and guidance. We encourage you to reach out to your own local institutions to get involved.
Editor's note: As a New Jersey native, I've had the opportunity to speak at The Intrepid Museum in the past for National Disability Awareness Month in October and have had the chance to tour there several times. Sara along with this team are helping make the world a more accessible place for our loved ones. When we give talks around the country two points we often mention are the need to make the world a more inclusive place for all and to make sure no one has to go through their journey alone. Accessibility is a necessity. I hope you will take a moment to read more about their incredible team here. – Kerry Magro