The color blue has always had a special meaning to me but Light It Up Blue on World Autism Awareness Day on April 2nd took it to another level as someone who is on the autism spectrum.
For 4 years I worked at Autism Speaks in NYC and each year when April came around I saw the amazing impact firsthand that the 'Light It Up Blue' campaign has had in our community. I visited countless schools where students with autism along with their peers and teachers all wore blue. I went to special events where people would wear blue too. In terms of educating our general society about autism it's done a lot for me as someone who's been a part of and overheard countless conversations about autism simply from people curious about learning about why people were wearing blue.
It didn't stop there. For ambassadors who also are on the autism spectrum who either are part of groups such as Autism Speaks or support initiatives such as Light It Up Blue they've told me about how many conversations they've had about autism simply by wearing blue.
Phil Martin, a supporter of Autism Speaks who's on the autism spectrum has a great line in an article he wrote for their website where he says, "What does Light It Up Blue mean to me? Light It Up Blue gives autism a platform to help bring understanding and inspiration to the community."
Ron Sandison, a supporter of Light It Up Blue and frequent blogger at Autism Speaks who's on the autism spectrum wrote in an article where he says, "Light up Blue and World Autism Month in April is a reminder for me that we in the autism community are not alone and isolated from society like an endanger species but part of an amazing community composed of people with great talents."
For the past 8 years I've been speaking around the world as a professional speaker about topics like innovation, effective communication skills, bullying prevention and autism. April is our busiest time of the year and I'm looking forward to seeing people wearing blue and continuing a larger conversation about autism in our communities.
Need a speaker for your school, business or organization? Maybe you are even looking for a consultant on how to become a better public speaker? Contact me directly here for more information on how we can collaborate!
Happy World Autism Month all!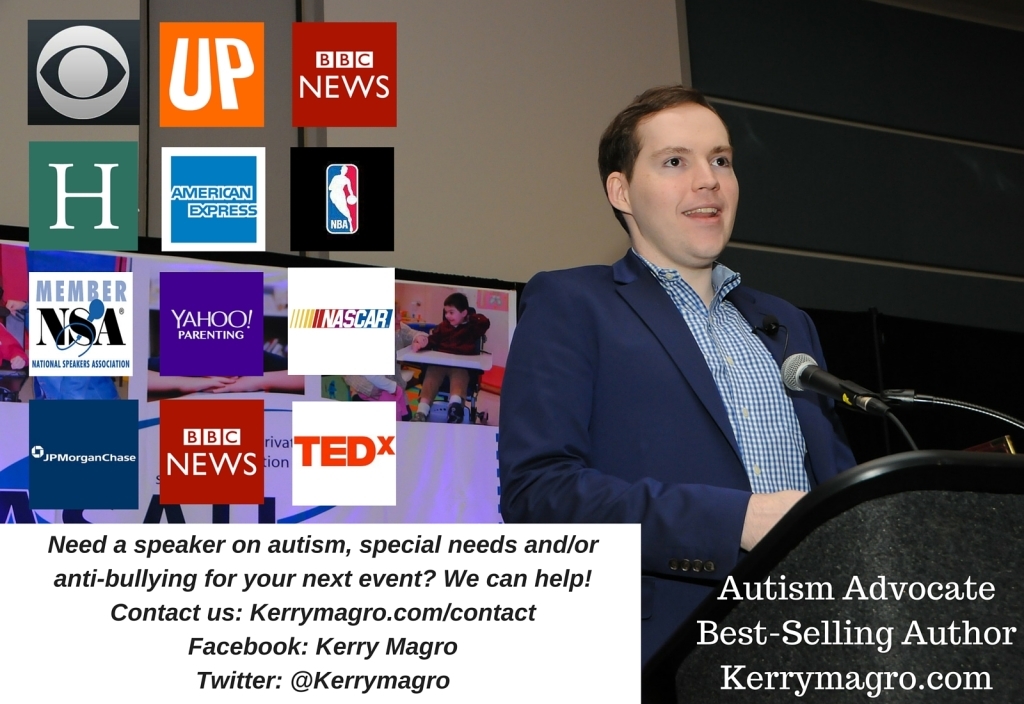 Kerry Magro, a professional speaker and best-selling author who is also on the autism spectrum started the nonprofit KFM Making a Difference in 2011 to help students with autism receive scholarship aid to pursue a post-secondary education. Help us continue to help students with autism go to college by making a tax-deductible donation to our nonprofit here. Also, consider having Kerry, one of the only professionally accredited speakers on the spectrum in the country, speak at your next event by contacting him here.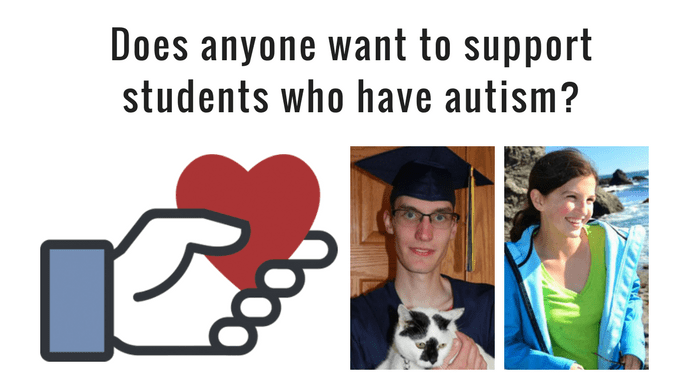 We'd also appreciate if you could start a Facebook Fundraiser to support our nonprofit's scholarship fund! You can learn more about how you can do just that here.