For more than a decade now April 2nd has had a very special meaning to me. The United Nations in 2007 proclaim April 2nd as World Autism Awareness Day but it also became a day to start a national conversation about autism. Later, when Light It Up Blue began it also gave us the opportunity to start an even larger conversation about autism by wearing blue.
Even looking deeper into blue as a color, I've always associated it in my life as a color of peace and honesty. I don't know if anyone reading this may relate to me but blue has always made me feel calm as well. Growing up with sensory issues there was a time where I'd only wear blue shirts to school. That's why to this day it's still one of my favorite colors.
Besides from that, every year since Light It Up Blue launched I've had at least one person come up to me asking me why I'm wearing blue. Over the years I've worn blue shirts with countless different messages with my two favorite being "Keep calm and light it up blue" and "Shine a light on autism." A special moment happened a few years ago when I spoke at our local Boys and Girls Club for their World Autism Month kickoff and every single student, whether it was a shirt, wristband, earrings, you name it was wearing blue. To see young students supporting a cause near and dear to my heart made this type of cause that much more special to me.
I was originally diagnosed with Pervasive Developmental Disorder – Not Otherwise Specified, a form of autism in 1992. Growing up at a time when there was so much ignorance around autism made it very difficult to fit-in and feel like I had a place where I could belong. I truly wish we had a day like World Autism Awareness Day when I was little.
When we wear blue, it's not only about keeping that conversation going about autism but, it's also making sure that those with autism and their families don't feel alone.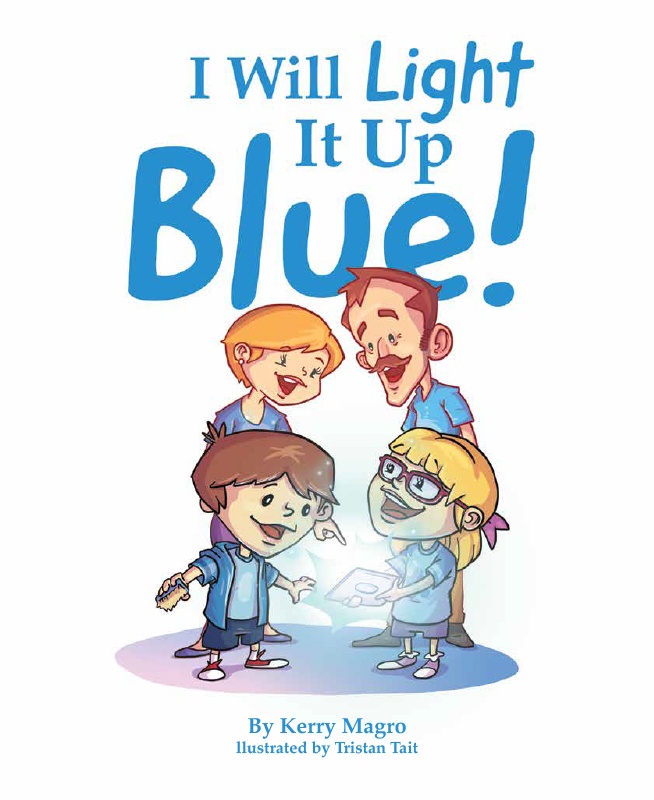 So on April 2nd and throughout World Autism Month in April please wear blue, and have others do the same. Also, don't forget to take a selfie wearing blue and use the hashtag #LightItUpBlue! If you are looking for tips to get started check out Autismspeaks.org/liub.
Happy World Autism Month all!
My new children's book I Will Light It Up Blue based on twins on the autism spectrum is available to Purchase now here.
Follow Kerry's journey on Facebook, his Facebook Fan Page, & Instagram!
Kerry Magro, a professional speaker and best-selling author who is also on the autism spectrum started the nonprofit KFM Making a Difference in 2011 to help students with autism receive scholarship aid to pursue a post-secondary education. Help us continue to help students with autism go to college by making a tax-deductible donation to our nonprofit here.
Also, consider having Kerry, one of the only professionally accredited speakers on the spectrum in the country, speak at your next event by sending him an inquiry here. If you have a referral for someone who many want him to speak please reach out as well! Kerry speaks with schools, businesses, government agencies, colleges, nonprofit organizations, parent groups and other special events on topics ranging from employment, how to succeed in college with a learning disability, internal communication, living with autism, bullying prevention, social media best practices, innovation, presentation best practices and much more!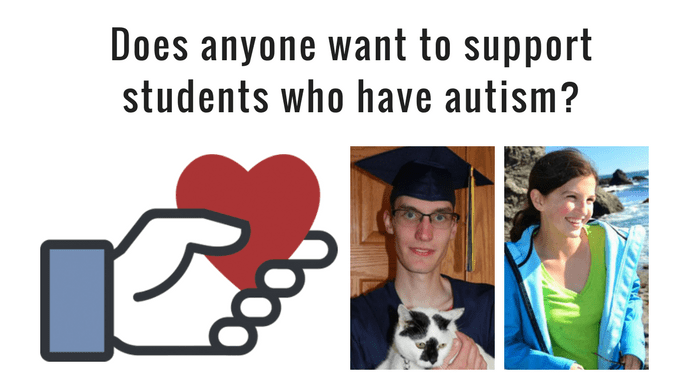 We'd also appreciate if you could take a minute to create a Facebook Fundraiser to support our nonprofit's scholarship fund! You can learn more about how you can do just that here.