"As a former camp counselor, I know how a positive camp experience can transform a child's life. My dream is that children of all abilities will have an opportunity to experience the magic of the outdoors." – Zac Brown Band
The Camp is called Camp Southern Ground and is located in Fayetteville, Georgia. I'm so appreciative of their efforts.
This blog I wrote on my review of Zac Brown Band's camp and my journey on the autism spectrum has been moved to our brand new Patreon page. You can view the blog post here: https://www.patreon.com/posts/zac-brown-band-27637925
When you join my Patreon page you can read exclusive content about my journey on the autism spectrum, news stories in relationship to different diagnoses, tips I've learned from job in professional speaking along with helpful resources to benefit our community which are perfect for educators, parents, family members and self-advocates! All the proceeds from Patreon will be going to charity to provide scholarships for students with autism to go to college while helping with our video series at A Special Community and so we can make our full-time job traveling the country to do on-camera interviews to give a platform for individuals like Liam here, a 10-year-old boy with autism, to share their stories within our community.
We truly hope we can make this video series our full-time job with your support. 🙂
Here's another video we did with Roman, a 7-year-old boy with autism who didn't learn how to talk till he was 5.
Here's another video we did with Justice, a nonverbal 18-year-old teen on the autism spectrum.
Here's another video we did with Joanna, a woman who wasn't diagnosed with autism until she was 50 and has 2 boys on the autism spectrum.
We often say it takes a village so we thank you for supporting our scholarship winners, our loved ones impacted by a diagnosis who are featured in our videos and our movement to make the world a more accepting place for everyone.
Best, Kerry Magro
CEO, A Special Community
Note: Kerry is not affiliated with the camp just a fan of their effort to help people with autism & special needs like I do. Follow Kerry's journey on Facebook, his Facebook Fan Page, & Instagram!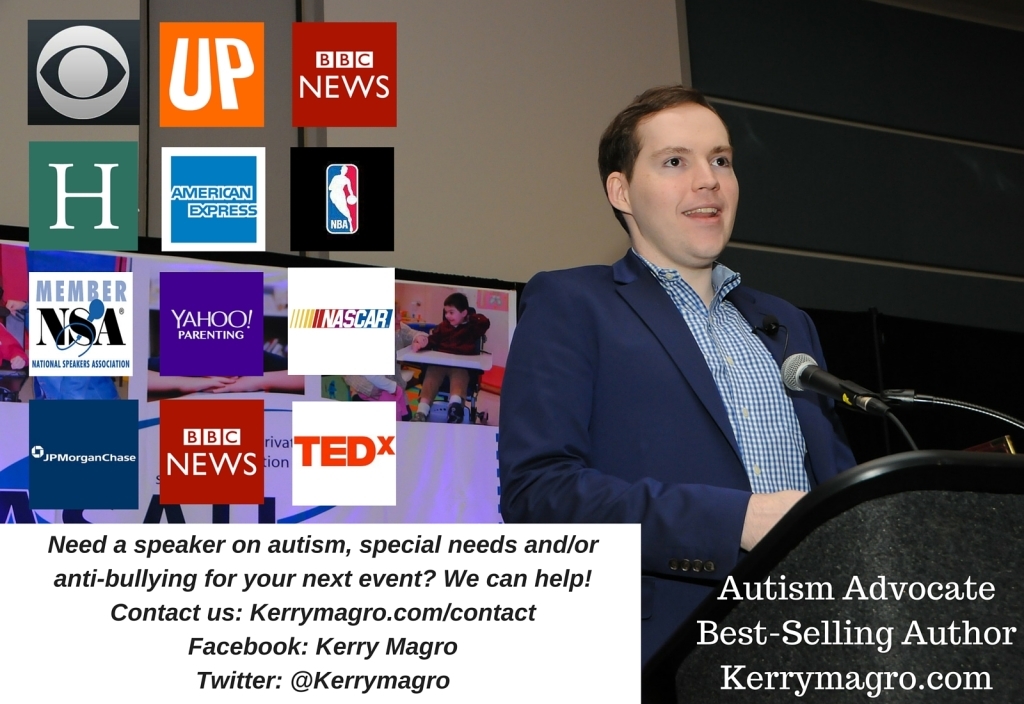 Kerry Magro, a professional speaker and best-selling author who is also on the autism spectrum started the nonprofit KFM Making a Difference in 2011 to help students with autism receive scholarship aid to pursue a post-secondary education. Help us continue to help students with autism go to college by making a tax-deductible donation to our nonprofit here. Also, consider having Kerry, one of the only professionally accredited speakers on the spectrum in the country, speak at your next event by contacting him here.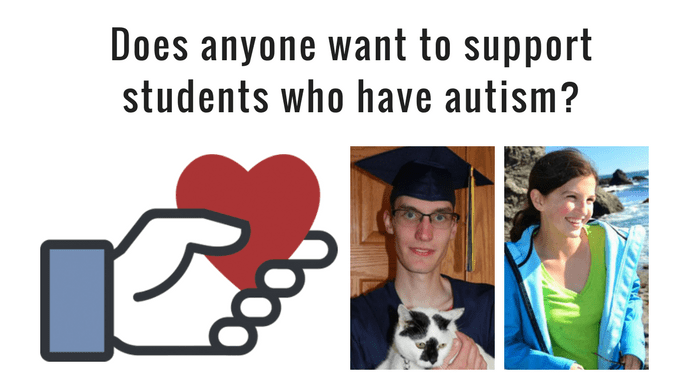 We'd also appreciate if you could start a Facebook Fundraiser to support our nonprofit's scholarship fund! You can learn more about how you can do just that here.